The wave of cannabis legalization in Canada and numerous U.S. states is about to generate huge windfalls for a handful of companies.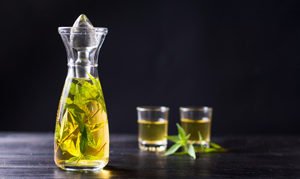 Thanks to a key acquisition late last year, Constellation Brands Inc. (NYSE: STZ) is one of those companies.
Constellation is already one of our favorite beverage stocks. You probably know this Fortune 500 company's beer brands, like Corona and Negra Modelo, as well as its wine and spirits that include 7 Moons and Nobilo wines and Svedka vodka.
It won't be long before some brand-new moneymaking products will be joining that family.
But even before we get to this newest catalyst, now's a great time to buy STZ. A recent overreaction by the market has just put the stock on sale.
STZ shares slipped 8% after earnings came in below expectations in late June. But that knee-jerk reaction misses a few key factors that will make this stock a winner for years to come.
The biggest reason for the "disappointing" report was a sharp increase in marketing spending, as well as spending to boost production capacity in Mexico to meet demand for its most popular brands there.
In spite of the short-term setback, Constellation still expects to meet or beat expectations for the year.
Introducing new products and expanding into new markets always comes with up-front costs. But it's also the only way to take advantage of new profit opportunities.
Renegade Investment Expert: "It's time to double down – or even triple down – on your cannabis investments!" Read more…
Constellation has not been shy about taking that leap, which is why it's a great long-term bet, regardless of this minor hiccup.
And its next leap is going to make it a first mover in one of the fastest-growing trends of the next decade.
Constellation Brands Has the Potential to Dominate a $14.9 Billion Industry
Join the conversation. Click here to jump to comments…
About the Author
Stephen Mack has been writing about economics and finance since 2011. He contributed material for the best-selling books Aftershock and The Aftershock Investor. He lives in Baltimore, Maryland.