Following the herd will get you the same basic profits as everyone else. But if you want to regularly make life-changing returns, you must be a maverick investor.
Today, we'll show you how to do just that...
Take the hype around Facebook Inc. (Nasdaq: FB) as an example. Between March and July, Facebook stock rose a stunning 41% as eager investors bought shares by the truckload. With the fifth-largest market cap of all publicly traded companies, it's safe to say Facebook is one of the most popular stocks on Wall Street.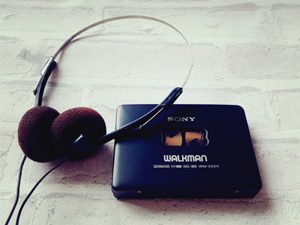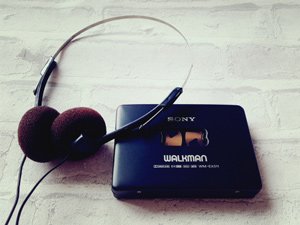 But on July 26, Facebook delivered a subpar earnings report that sent the company's stock down as much as 24% overnight, wiping out the profits of investors following the herd.
Thankfully, there is a way to avoid this pitfall and set your own course.
The truth is that finding the next profit opportunity can be easy if you use the Money Morning Stock VQScore™.
With the VQScore system, we can not only identify stocks that have great growth potential, we can figure out the perfect time to buy them.
In fact, by using the VQScore system, we've identified three legacy tech companies that are on the verge of breaking out - and generating tremendous returns for investors.
They're making some of the most in-demand devices on the market today, and our system says they are all buys right now. We recommend accumulating shares during pullbacks to help build your stake, but when these stocks reach a VQScore of 4, it'll be the perfect time to buy.
You could end up doubling your money (or better) on these stocks...
Tech Stocks On Sale, No. 3: Sony Corp.
For nearly 50 years, Sony Corp. (NYSE: SNE) has produced high-quality, cutting-edge entertainment equipment for a global consumer base.
In 2012, Sony began an aggressive restructuring effort that focused the company's resources on the development and production of video games and mass media content.
Over the last six years, the pivot has paid dividends - Sony stock has risen over 430% in response to the company's repeated global blockbuster hits.
Want to Make Money? Here's how to make over $100,000 starting with a small amount of money... rolling stocks over and over again. Click here for more about this proven investing method...
In 2017, Sony's "Jumanji: Welcome to the Jungle" grossed over $962 million worldwide. This made it the fifth-highest grossing film of 2017 and the 41st highest of all time.
Last year alone, Sony's gaming revenue grew by 18% while the company's film and music business grew an additional 23%.
While this is a tremendous run-up, Sony's stock is far from finished. In reality, the company's turnaround is just beginning.
Thanks to the growing popularity of virtual reality video games and reliable production value from the company's entertainment division, Sony's gross earnings are expected to grow by an additional 5% this year and an additional 6.3% in 2019.
Trading at only 12.5 times earnings, Sony is currently at a bargain price for its value.
For comparison, Sony's biggest competitor, Netflix Inc. (Nasdaq: NFLX), trades at 241 times earnings. This means investors are paying 1,828% more for Netflix's earnings than Sony's when it comes to the return they get on their investment.
Value like this is why Sony has a VQScore of 3. Fluctuations in the company's stock price or earnings could drive Sony deeper into buy territory. If Sony stocks hits a VQScore of 4, it's time to load up on shares.
But Sony isn't the only legacy tech company turning over a new (and very profitable) leaf...
Tech Stocks On Sale, No. 2: Hewlett-Packard Inc.
Hewlett-Packard Inc. (NYSE: HPQ) has been a mainstay of the American electronics industry for decades.
In 2015, HP underwent the largest breakup in corporate history. The company was divided into two separate entities, with Hewlett-Packard Inc. gaining sole control over the company's hardware division. Meanwhile, Hewlett-Packard Enterprise gained full control of the company's information technology.
Since this split, HP has launched an aggressive effort to streamline the company's offerings and break into new industries that can propel the company's growth long into the future. Along with developing new computing essentials like printers and laptops, HP acquired several small firms in an effort to enter the cloud computing market.
Shortly before the company's breakup, HPE's current CEO, Antonio Neri, facilitated the purchase of Aruba Networks, a data-networking company, for $2.7 billion.
Since its acquisition, Aruba has become one of HP's fastest-growing divisions, giving the company a chance to push into market territory long held by networking giants like Cisco Systems Inc. (Nasdaq: CSCO).
Neri has also pushed the company into the competitive cloud computing sector, buying Plexxi, a networking startup, earlier this year. Both of these acquisitions are indicative of the long-term momentum that HP intends to build as it continues to restructure.
Critical: A breakthrough technology could disrupt every major industry, and one tiny company is at the center of it all. Its stock is trading for less than $10 now, but it could deliver a 471.9% gain for early investors. Learn more...
In addition to these two acquisitions, HP is aggressively pursuing the development of a mobile data service center that could potentially cut out the need for large, stationary data centers like those managed by Microsoft Corp. (Nasdaq: MSFT). HP has already invested $4 billion into this project and intends to make early versions of this product available by 2021.
The returns from this market are likely to be immense. According to researcher Gartner Inc., cloud computing is on track to become an $83 billion business by 2021. That's a 176% increase over today's $30 billion value.  
HP's early expansion into cloud computing and data services are a sign the company is moving in the right direction.
And just like Sony, HP has a far more affordable value than its competitors. HP currently has a price/earnings (P/E) ratio of 9. Compared to Microsoft's 74 and Cisco's 17, HP is an absolute steal.
In fact, if HP's stock grows and its P/E ratio reaches Cisco's, it would nearly double in value.
And HP's VQScore can make sure you get an early chance to lock in this profit opportunity as well. HP currently has a VQScore of 3 and trades for around $23.
While the company is certainly a buy now, waiting for HP's VQScore to hit 4 could help crush the 21% return analysts are predicting.
While Sony and HP have great profit potential, our top legacy tech stock is a household name that's a staple of many institutional portfolios.
But it remains embarrassingly undervalued and is likely to reward patient investors with staggering returns...
[mmpazkzone name="in-story" network="9794" site="307044" id="137008" type="4"]
Tech Stocks On Sale, No. 1: Apple Inc.
You know all about Apple Inc. (Nasdaq: AAPL), the biggest company on Wall Street with its $900 billion market cap.
But you might not know the company is still severely undervalued, making it a must-own for any investor.
At 42 years old, it's the youngest of our legacy tech stocks. It's also the most profitable.
In 2017, Apple generated $229 billion in revenue, raking in over $48 billion of that as profit.
Apple has the resources and stability to not only continuously invest in new projects, but it can also provide investors with reliable returns for years to come.
Apple has three chief strengths that make it one of the best investments available - and one of the most affordable.
First, Apple has a self-sustaining ecosystem of products. The company's four major software platforms provide customers with a seamless user experience across all Apple devices.
This integration locks Apple's customers into using Apple's content services like Apple Music or the App Store and generates significant returns for the company. In 2017, the App Store alone generated $40 billion in revenue.
With over 1 billion Apple devices in daily use, the traction this ecosystem provides ensures that the company will have dependable returns regardless of market conditions.
The second strength is the company's capital returns. For every $100 in sales, Apple is able to create an average of $22 in free cash flow.
Not only does this give Apple a significant edge in capital allocation over its competitors, it's proved a boon for shareholders.
In 2012, Apple implemented a capital return program that gave a portion of this cash to shareholders in the form of dividends and stock buybacks.
Over the last six years, Apple has delivered $234 billion into the hands of shareholders. By 2019, Apple plans to push this to $300 billion.
These distributions not only provide support for Apple's stock price - they also provide investors with a steady stream of dividend income. Apple current yields a hefty $0.73 per share.
Finally, Apple is an absolute bargain compared to its market competition.
Shares of the company currently sell for 14 times earnings. This is incredibly cheap when compared to Microsoft, which trades at 74 time earnings and has a similar market cap.
Apple currently has a VQScore of 3.15. However, if the company's stock price drops or the company accelerates its capital return program, Apple is sure to enter even stronger "buy" territory. And by keeping a close eye on the Apple's VQScore, you can buy it before the company's stock takes off.
Apple, Sony, and HP were easy to identify thanks to the VQScore system.
However, not all winning stocks are this easy to find. That's why we follow the world's greatest stock picker.
This champion stock picker first gave his readers the chance at fortunes during a huge market crash - Black Monday, August 2011, when the United States' credit rating was downgraded for the first time in history.
Since then, his stock-picking method has brought his readers the chance at peak gains of 1,000%! And he's had a nearly unstoppable track record ever since.
In the last year alone, this man's followers had the chance to close out mind-boggling peak gains, like...
334.2% on Boeing...
448.3% on Micron...
1,331.2% on Nvidia...
469.69% on Advanced Micro Devices...
400.21% on NXP Semiconductors...
343.15% on NetEase...
That's just to name a few. In just the first five years of his service (2011-2016), he identified over 217 double- and triple-digit winners... that was an average of almost four double- or triple-digit winners every single month.
And he recently revealed his latest potential moneymaking play, exclusively to a small group of his readers. Click here to learn more.