Defense stocks are in focus Friday as tensions between the Trump administration and Iran surge to new heights.
Australian Prime Minister Malcolm Turnbull vehemently denied reports released by his nation's media that the Trump administration could bomb Iran's nuclear facilities as soon as next month.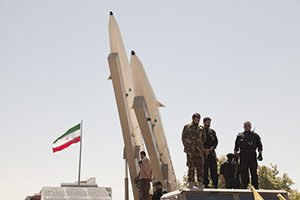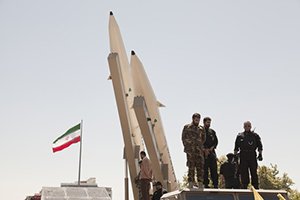 ABC reported that both British and Australian intelligence agencies were helping the U.S. military identify targets for a bombing campaign. The reports emerged just days after U.S. President Donald Trump sent an all-caps tweet that threatened war against the Islamic Republic.
The tweets were in response to a speech by Iranian President Hassan Rouhani.
It's important not to dismiss this story as an empty threat by the Trump administration.
After all, both U.S. Secretary of State Mike Pompeo and U.S. National Security Advisor John Bolton have both called for strikes against Iranian nuclear facilities in the past.
Now let's take a look at the top defense news stories for today (July 27)...
Today's Top Defense Stock News
This week, Pompeo said that the destruction of ISIS should remain the Trump administration's top military priority. Over the last month, the Combined Joint Task Force – Operation Inherent Resolve, a U.S.--led international coalition, fought a successful series of campaigns against the terrorist organization. The recent battles against ISIS have fueled gains for defense companies. It is expected that defense stocks will continue to benefit from rising demand for missile defense and tactical missile systems.
Don't Miss: Trump's Secret Weapon Set to Foil China's Master Plan
Congress is on the verge of passing a massive defense authorization bill for 2019. The bill places a significant emphasis on limiting China's growing strength in the South China Sea. The United States also wants to strengthen Taiwan's defense capabilities to prevent an invasion from China. The bill is expected to provide a significant rise in spending on hypersonic missile-defense systems.
The media may be mocking President Trump's announcement of a new "Space Force," but this is no laughing matter. In fact, the Space Force is a modern necessity. And it could make you a huge gain if you tap into one small space stock. Read more right here.
Money Morning Defense Insight of the Day
If you're looking for the top cybersecurity stock of 2018, look no further.
With global cybersecurity crime expected to hit $6 trillion each year by 2021, this is the stock to own.
Today's Top Defense Stocks