On Friday, the U.S. Commerce Department announced that Q2 economic growth registered at 4.1%. That figure was largely in line with expectations, as economists and analysts projected a positive figure in the wake of U.S. President Donald Trump's tax reform.
The 4.1% figure was the largest quarterly jump since July 2014.
It's a sign of increased consumer spending and increased business investment. On Friday, President Trump assured Americans that economic growth will only go higher.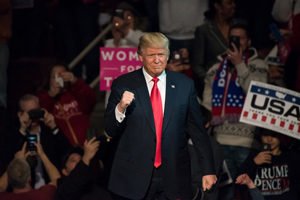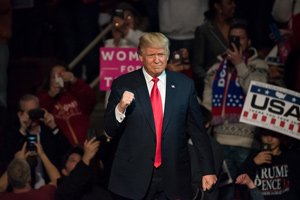 So, how do we tap into the continued growth of the U.S. economy and prosper from the stocks set to outperform the S&P 500?
We can identify the top-rated stocks thanks to our proprietary valuation system, the Money Morning Stock VQScore™.
The VQScore finds the stocks that are priced to get you the biggest returns.
And today, we're going to show you three stocks that recently entered our "Buy Zone."
Stocks to Buy After the GDP Report, No. 3: Companhia Siderúrgica Nacional
One of the top ranked companies our valuation system uncovered is steel giant Companhia Siderúrgica Nacional (NYSE: SID). This firm is the second-largest steel producer in Brazil, and it's been a terrific two weeks for SID shareholders.
On July 11, the stock was trading at $1.91 per share. Today (July 27), it popped to $2.41. That's a 26% gain in just two weeks.
The stock has rallied on the backs of U.S. tariffs against aluminum and steel originating from Europe, Canada, Mexico, and China. This week, German metals distributor Klöckner & Co. SE said that its American affiliate is benefiting heavily from price increases thanks to tariffs.
Stunning Video Footage: Watch this guy become $4,238 richer in under a minute - then follow his simple instructions to learn how you could pocket a potential $2,918 in just one move. Click here...
The news raised speculation that Companhia Siderúrgica could receive a similar benefit.
SID exports just 6% of its steel products to the United States.
The firm should be able to redirect this small amount of its exports to its own internal market or to other growing economies.
Outside of the steel industry, we're also looking at the global energy market.
As big oil struggles, this company could be one of the best acquisition targets in the solar market...