There's no denying the tremendous profit potential of stocks in the tech sector, even as the broader stock market is slow.
The SPDR Select Tech Sector ETF (NYSE Arca: XLK) is up double the S&P 500 on the year.
Today, we're going to cut through the noise and show the best tech stock to buy in August 2018.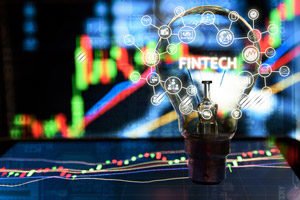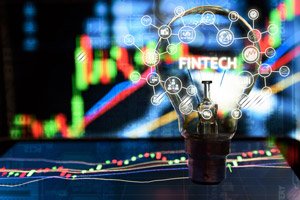 And while you already know about tech stocks like Amazon.com Inc. (Nasdaq: AMZN) and Facebook Inc. (Nasdaq: FB), there are even more explosive profit opportunities in the tech stock market.
One of the best opportunities comes from this little-known, but growing subsector of the tech industry...
Fintech Is a Quiet Star in Tech
Sign up for SMS so you never miss special events, exclusive offers, and weekly bonus trades.
Financial Technology, or fintech, refers to the technology behind every transaction made by any person, business, or country in the financial system.
The global economy is worth $70 trillion, and fintech is an indispensable part of making the transactions undergirding it work.
As Money Morning Defense and Tech Specialist Michael A. Robinson points out, transactions are involved everywhere, but they are crucial for e-commerce. While some transactions can still happen using cash, using a computer of phone to buy a product or send money to a relative is impossible without technology.
Critical: A breakthrough technology could disrupt every major industry, and one tiny company is at the center of it all. Its stock is trading for less than $10 now, but it could deliver a 471.9% gain for early investors. Learn more...
Crunchbase reports startups in the fintech space have received over $15.6 billion in venture capital funding. In fact, Crunchbase says 136 venture capital deals were made in the first quarter of 2018 alone.
But startups aren't the only players in this increasingly lucrative space.
Banks and other financial institutions are buying fintech companies and integrating them to gain the value of digital and other transactions.
In fact, TNW's online tracker index reports that there were at least 30 mergers in fintech in the last half-year.
And we've identified the one stock you need to own in this lucrative space.
It's both an experienced, veteran company of the space and a new-age pioneer.
Plus, it just bought one of the hottest companies in the industry...
The Best Fintech Stock on the Market