Legal sales in the cannabis industry will reach $24.5 billion by 2021.
Luxury cannabis products will be a major part of this boom.
Here's what six marijuana experts have to say about the new trend poised to sweep the industry.
---
Not everyone involved with the $10 billion legal cannabis market in North America has to grow the plant to make money. There are hundreds of companies making money without growing marijuana.
In 2017, I interviewed Jeanine Moss, the founder of AnnaBis Style. Her company sells aroma-controlling, high-end accessories for women like clutches, cross-body bags, and waist bags. She also sells cannabis traveling guides for women for Denver, San Francisco, and Los Angeles.
"I saw we had no beautifully designed and useful products for women in the cannabis industry, and I know that women's needs are not being addressed," Moss told me.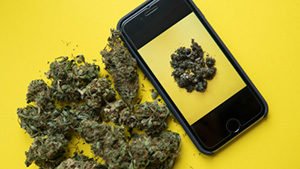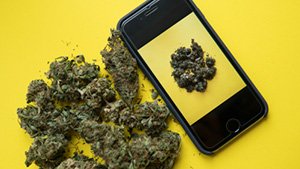 As the cannabis industry grows 145% from $10 billion in sales in 2017 to $24.5 billion by 2021, there's going to be new markets that form within the marijuana industry.
From what my inside sources told me, luxury cannabis products are going to be the next big thing.
And investors who spot trends before they become mainstream can make the biggest long-term gains...
The Next Big Thing Is Luxury Cannabis Products
When I spoke with the experts, a backdoor investment strategy emerged...
Think of what Apple Inc. (Nasdaq: AAPL) has done for the tech business. It's known for its impressive hardware, but it all starts with beautiful packaging. Opening a new Apple product is an experience, and luxury cannabis brands could replicate that same feeling Apple products evoke with the right packaging.
The 4 Cannabis Stocks to Buy Now: Profits of up to 1,000% could be likely this election year!
That means companies that specialize in cannabis packaging and design could experience a boom in sales.
And the first expert we talked to has a bold prediction...
Derek Riedle is the publisher of Civilized, a premium digital media and lifestyle brand that offers an honest reflection of today's cannabis culture.
"New legal jurisdictions mean new consumers, new demographics, and new markets. Joints will never go away, but combustion in cannabis will be something for younger people and first-timers. Delivery methods where people can enjoy cannabis comfortably, conveniently, and without smoke will flourish. It's not the end of smoking, but it's damn close. Smoking is going to become a subculture."
The next expert I spoke to said we're also going to see more businesses focus on becoming luxury brands.
Ray Schiavone is the co-founder and CEO of Tahoe Hydroponics Company, or "Tahoe Hydro," an award-winning cannabis cultivator located in Carson City, Nevada. It's owned and operated by two families that have been cultivating world-class cannabis for generations. Tahoe Hydro won the 2016 and 2017 Jack Herer Cup, taking home first place for best indica, sativa, and hybrid flower.
"As cannabis begins its journey toward being commoditized, businesses will need to shift their focus from production to luxury products or, more importantly, luxury brands. Luxury brands are catering to consumers focused on a quality product meanwhile willing to pay a fair price. Their competitors are forced to fight for the rest of the market which is focused on price which will ultimately end in a price war."
With high-end brands also comes the need for specialty marketing...
Erik Knutson is the CEO of CanCore Concepts Inc., specializing in medical cannabis manufacturing consulting services. These services include facility layout and design, equipment specification, standard operating procedures, extraction, compliant packaging design, and license application support.
"We are seeing more and more mainstream retail and branding strategies come into the space as the industry continues to evolve and mature. With the shift toward mainstream cannabis, a number of high-end marketing and brand firms are starting to enter the space to cater to the new consumer. Naturally, this has led, and will continue to lead, to the prevalence of more high-end products throughout the market."
This expert says the next growing market within the cannabis industry could be beauty products. In 2015, the U.S. beauty and personal care market was worth $76 billion.
Robert Fireman is the CEO of MariMed Advisors Inc., a national consulting and management firm that provides total solutions for the design, development, operation, funding, and optimization of legal cannabis cultivation centers and dispensaries.
"Every category of retail has a spectrum of products from discount to luxury. There will always be a substantial market for the craft beers and products of cannabis. With substantial demographics of 45- to 65-year-old users, with a high percentage of women, higher prices will not be a barrier of higher-end products. The market for high-end, beautifully packaged vape pens and accessories continues to grow. Health and cosmetic CBD products for skin care and pain relief are selling quite well. And this industry is still in its infancy."
The next expert I spoke with said the early players in high-end products for the cannabis market who establish themselves now could have an advantage over new entrants.
Jordan Friedman is the CEO of the Zodaka payment platform, the safest, most reliable high-risk payment system on the market. Via its cutting-edge platform, Zodaka is able to provide 100% domestic payment processing without reserves, chargebacks, high fees, or risk of shutdown.
"High-end products are able to retain their value and margins over time, while other products have to compete on price with upstarts. Think of it like designer handbags: The cost of making them is not anywhere near what they sell for; however, the quality (and name) justify the price. As markets go live, we are seeing a race for market share, and the companies that can justify their prices based on quality and brand are going to maintain staying power."
Finally, one expert believes there will be a luxury market for cannabis itself.
Mikel Alvarez is vice president of retail operations at Terra Tech Corp. (OTCMKTS: TRTC), the largest publicly traded cannabis company in the United States.
"Cannabis is turning into a lifestyle. I feel that we will start seeing the stigma of cannabis decrease and become more of a social norm. People will start taking note of what they are consuming, which is why I love Blum's ethos of 'Premium quality cannabis with professional service.' Premium quality cannabis is the future because this is something that you cannot get on the black market."
Aside from this expert insight, I also had to make sure you learned about how to access the details about a new profit opportunity in the $10 billion cannabis industry...
This $1.3 Million Profit Opportunity Is Unfolding at the Ballot Box
U.S. President Donald Trump's recent earth-shattering announcement to support ending the federal ban on marijuana sent shockwaves throughout the legal cannabis industry.
And with a record 16 states voting on legalizing marijuana this November, it's clear that the industry is headed for historic heights.
Time and again, we've witnessed this pattern - marijuana legalization passes, pot stocks take off, and early investors have the chance to mint millions.
But this news has the potential to spark even bigger profits than what we've seen already... and could help you turn a small stake into a $1.3 million fortune.
Follow Money Morning on Facebook, Twitter, and LinkedIn.
[mmpazkzone name="end-story-hostage" network="9794" site="307044" id="138536" type="4"]