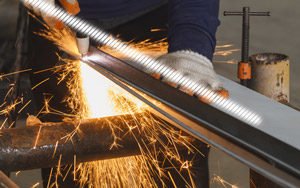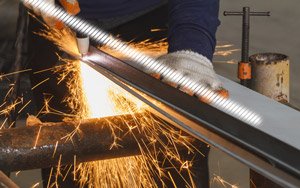 Small-cap stocks are one of the best ways to create a steady stream of income while tapping into a company's growth potential. That's why we're bringing you the best small-cap stock to buy today.
You see, unlike risky penny stock investments, some small-cap stocks have the strong financials that can generate spectacular returns for investors.
With a market capitalization between $300 million to $2 billion, small-cap stocks have the growth potential to generate strong returns that established companies rarely generate.
The key to being profitable and minimizing risk is to be able to identify small-cap stocks that have the makings of a solid investment.
Sign up for SMS so you never miss special events, exclusive offers, and weekly bonus trades.
To find the best small-cap stock to buy now, we use the Money Morning Stock VQScore™ system to identify small-cap stocks that have real growth potential.
Developed from our proprietary valuation system, the VQScore finds small-cap stocks with the highest profit potential through a blended analysis of a company's earnings potential, growth rate, earnings-per-share acceleration, and market volume.
Critical: A breakthrough technology could disrupt every major industry, and one tiny company is at the center of it all. Its stock is trading for less than $10 now, but could deliver a 471.9% gain for early investors. Learn more...
By using crucial factors to find stocks that are poised to outperform typical returns, investors like you stand a great chance of riding the wave and capitalizing on some serious profits.
And we've identified one small-cap stock that is on the cusp of significant growth.
It's a Brazilian steel company reaping serious returns from the shifting international trade landscape. And it's trading at a ridiculously low price.
This steel company has already jumped 25% over the last month - and it's expected to jump another 60% in the next year....
This Is the Best Small-Cap Stock to Buy Now