Every investor wants to own stocks that can provide a reliable source of income and appreciate over time. That's why we're bringing you the three best dividend stocks to buy in August 2018.
These three stocks represent companies that have the kind of robust financials to ensure regular returns and the growth potential that can increase your profits.
Not to mention, these dividend-paying stocks are far safer investments than companies that don't offer dividend payout and have unreliable finances.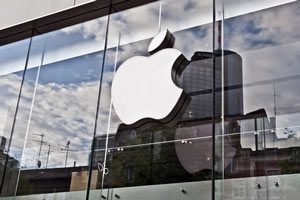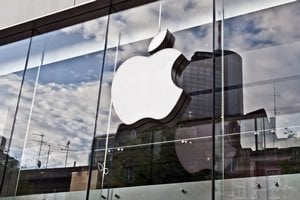 And all three rank at least more than a three in the Money Morning Stock VQScore™ system, indicating they have real growth potential.
Here are our favorite dividend stocks...
Dividend Stock to Buy, No. 3: KeyCorp
The Ohio-based bank KeyCorp (NYSE: KEY) recently announced it will boost its dividend payout from $0.12 to $0.17, marking an impressive 42% rise.
The company's announcement on a dividend hike came on the news of its second-quarter net income of $464 million, compared to $402 million over Q1 2018 and $393 million for the second quarter of 2017.
Don't Miss Out: The Treasury is sitting on an $11.1 billion cash pile, and a loophole entitles Americans to a sizable portion. Some are collecting $1,795, $3,000, or $5,000 every month thanks to this powerful investment...
In addition to dividend hikes, the company's capital plan for 2018 includes a $1.2 billion share repurchase program to ensure long-term value for shareholders, along with a hike in shareholder payouts.
Share prices of KEY have increased nearly 9% over the past month, reaching $21.27 by closing on July 27.
Dividend Stock to Buy, No. 2: Apple Inc.
Apple Inc. (Nasdaq: AAPL) and its 1.39% yield is one of the best dividend stocks on the market right now.
You see, with a price/earnings ratio of 18 and a trillion-dollar market cap, Apple has the kind of robust financial health that can deliver strong returns to shareholders.
In 2017, Apple generated $229 billion in revenue, raking in over $48 billion of that as profit.
And according to Apple's recent earnings report, the company has increased its year-over-year revenue by over 37%.
Much of this earnings growth came from Apple's investment in its content services like Apple Music or the App Store. This generates significant returns for the company - in 2017, the App Store alone generated $40 billion in revenue.
With over 1 billion Apple devices in daily use, the traction this ecosystem provides ensures that the company will have dependable returns regardless of market conditions.
In addition, for every $100 in sales, Apple is able to create an average of $22 in free cash flow.
Not only does this give Apple a significant edge in capital allocation over its competitors, it's proved a boon for shareholders.
In 2012, Apple implemented a capital return program that gave a portion of this cash to shareholders in the form of dividends and stock buybacks.
Over the last six years, Apple has delivered $234 billion into the hands of shareholders. By 2019, Apple plans to push this to $300 billion.
These distributions not only provide support for Apple's stock price, they also provide investors with a steady stream of dividend income - Apple current pays out a hefty $0.73 a share.
While that's a great return, our favorite dividend stock is even better...
[mmpazkzone name="in-story" network="9794" site="307044" id="137008" type="4"]
Dividend Stock to Buy, No. 1: J.M. Smucker Co.
The J.M. Smucker Co. (NYSE: SJM), owner of Folgers, JIF peanut butter, and Smucker's, has long been known for its dividends. This year, the company increased its dividend from $0.78 to $0.85 - a gain of 9%.
And if history is any guide, this isn't a one-time increase - this is the 17th consecutive year that SJM has raised its dividend.
This steady stream of profits is largely the result of the brand's ubiquity. According to the company's annual report, about 93% of all American households have some type of SJM brand product in their homes.
J.M. Smucker Co. maintains a payout ratio of only 27.54%, indicating the company will have few issues increasing that dividend and growing its earnings in the long run.
However, while you may be able to rely on returns from these dividend stocks, we have an even better way to ensure spectacular profits...
This IRS Directive Could Mean Billions Are Now in Play
Everyday folks from across the country are taking advantage of an obscure IRS directive to collect what we call "Federal Rent Checks."
And by implementing a simple investment strategy, you can collect them each and every month. At this moment, Americans are adding their names to the distribution list - and you can too.
To see how you could receive $1,795 or more every month, go here now.