We love uncovering stocks trading under $10 with double- and triple-digit growth potential.
One example is Dover Downs Entertainment (NYSE: DDE), which was trading at just $1.69 when we brought it to the attention of Money Morning readers on June 21.
Today, it's trading at $3.17.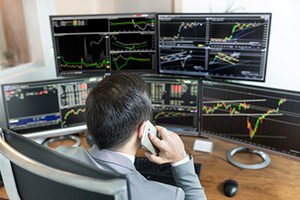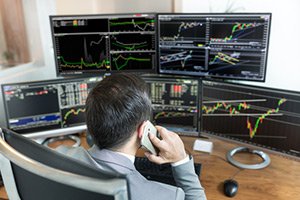 That's an 87.57% return in less than six weeks.
So, what other stocks under $10 are also "perfect" buys?
Derived from our proprietary valuation system, the Money Morning Stock VQScore™ gives you the distinct advantage of knowing when to buy a stock.
Four stocks under $10 are currently in our "Buy Zone," which means they are perfect buys for long-term gains.
And the first stock to buy in August on our list could be a winner in the steel tariff war...
Stocks to Buy in August, No. 4:  Companhia Siderúrgica
Our valuation system ranks steel giant Companhia Siderúrgica Nacional (NYSE: SID) as a top stock to buy right now.
This firm is the second-largest steel producer in Brazil, and it's been a terrific month for SID shareholders.
Since July 11, the stock has jumped nearly 33% on the back of U.S. tariffs on steel and aluminum originating from NAFTA countries, the European Union, and China.
Sign up for SMS so you never miss special events, exclusive offers, and weekly bonus trades.
This Brazilian firm, which ships just 6% of its steel to the United States, is likely to see rising demand from nations that have retaliated against U.S. tariffs and need to find supply from cheaper sources.
The next stock on our list not only pays a dividend with a 5.18% yield, its share price could also appreciate by double-digits in the next 12 months...
Stocks to Buy in August, No. 3:  Entercom Communications
Entercom Communications (NYSE: ETM) is the second-largest operator of radio stations in the United States after merging last fall with CBS Corp. (NYSE: CBS) Radio.
The merger expanded Entercom's nationwide footprint from 127 stations to 235 stations in 47 U.S. markets.
And what's most intriguing about this company right now is its rock-solid dividend and price-to-book (P/B) value.
A P/B value below one is an indication a stock may be undervalued.
ETM pays a dividend of $0.36 (5.18% yield), and its P/B value is 0.58, which is a deep discount compared to the industry average of 1.3.
Powerful Investment Income Stream: The Treasury is sitting on an $11.1 billion money pool. By adding your name to a special distribution list, you could begin collecting $1,795 or more every month. Get the details...
This is a perfect play for stock appreciation and dividend payments, as Wells Fargo Securities expects the ETM stock price to climb to $11 per share in the next 12 months.
From today's (Aug. 9) price of $8.40, that's a potential profit of 30.95%.
The next stock on our list could also be a 30% winner in an industry expected to be worth over $400 billion by 2020...
Stocks to Buy in August, No. 2:  Vivint Solar
Vivint Solar Inc. (Nasdaq: VSLR) is a Utah-based renewable energy company that operates in 20 states and has installed more than 100,000 solar panel systems.
The company is among the fastest-growing solar companies in the United States and is poised for significant revenue growth as Americans turn to renewable energy sources.
And while Wall Street may be overlooking VSLR, a $42 billion investment giant has total faith in the company...
The Blackstone Group LP (NYSE: BX), the private equity giant that brought Vivint public in 2014, has never sold a share of the solar company's stock.
This signals incredible confidence from one of the top institutional investors on the planet.
In the next 12 months, analysts at Oppenheimer expect the VSLR stock price will trade for $7 per share.
From today's price of $5.40, that's a potential profit of 29.62%.
And while these are all excellent long-term plays, we saved the most exciting for last.
In fact, owning it now could lead to returns of 300%....