With all the hype surrounding penny stocks, it can be hard to identify that little-known stock that yields real profits.
Most investors buy penny stocks without knowing much about the underlying assets and betting on a quick turnaround.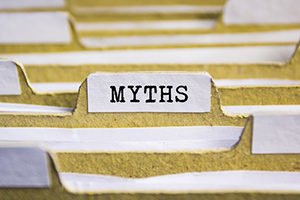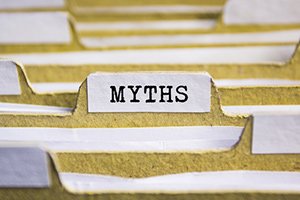 Not only is this shortsighted - it can end up costing the uninformed investor their entire investment.
But successful penny stock investing doesn't look anything like that.
Today, we're busting the three penny stock myths that keep many investors from realizing strong penny stock returns.
And by avoiding these myths you can find penny stocks like the one with triple-digit potential we're about to show you...
Penny Stock Myth, No. 3: All Penny Stocks Have Great Growth Potential
We've all heard the hype - all penny stocks can generate immense returns for shareholders with very little upfront investment.
Sure, they can. But very few actually do.
You see, most penny stocks lack the strong financials necessary to generate spectacular, sustained returns.
Just look at VistaGen Therapeutics Inc. (Nasdaq: VTGN), a biotechnology company located in San Francisco.
Want to Make Money? Here's how to make over $100,000 starting with a small amount of money... rolling stocks over and over again. Click here for more about this proven investing method...
Last December, VistaGen received FDA discretionary approval for an anti-depression drug the company was clinically testing.
Shortsighted investors, sensing a profit opportunity, piled on to the company's stock, pushing its price from $0.92 to $2.55 - a staggering gain of 177%.
However, VistaGen's temporary breakthrough was not enough to sustain this kind of growth.
Over the next two weeks, the stock pulled back to $1.08, leaving investors who bought at $2.55 with an almost 60% loss.
VistaGen's story is one that often turns out to be true for most penny stocks - lacking sustained growth potential, they end up burning uninformed investors.
Simply speculating on penny stocks in the hopes of seeing a huge return is a recipe for failure.
In fact, that's the same reason many investors fall for the next penny stock myth...
Penny Stock Myth, No. 2: All Penny Stocks Will Generate Quick Returns
Many people are attracted to penny stocks because they're guaranteed to provide triple-digit returns in a very short time frame.
This just isn't the case.
While some investors get lucky and buy a penny stock right before it jumps on breaking news or a sudden product development, most penny stocks appreciate slowly, if at all.
In fact, most investors end up parking their money in penny stocks that will either stay flat or lose money.
As a result, many investors are left wasting valuable time on an investment that is unlikely to provide significant returns any time soon.
And most penny stock investors end up doing this repeatedly due to one common misconception...
Penny Stock Myth, No. 1: Penny Stocks Must Be Risky in Order to Be Profitable
When researching the best penny stocks, you'll often hear that penny stocks only have profit potential because they are so risky.
However, this is far from the truth.
The less risky a penny stock is, the greater likelihood it has of generating the kind of sustained returns investors are looking for.
You see, a penny stock with strong underlying financials and plenty of opportunity for growth is, by default, not a risky investment. In fact, these are the kind of investments smart investors look for every day.
And the penny stocks that pass our test are easy to identify - if you use the Money Morning Stock VQScore™ system.
The VQScore system weeds out the unprofitable, speculative companies that clutter up the market and leaves behind the few with serious growth potential.
And it's uncovered this $2 stock with the potential to double your money...