If you live in a major American city, you've probably seen them zipping down your street.
Bicycle- and scooter-sharing programs have taken the country by storm, sending shock waves through business cornered by mass transit and companies like Uber. And they're setting tech stocks up for tremendous profits…
You see, the electric scooter industry is predicted to be worth $22 billion by 2024.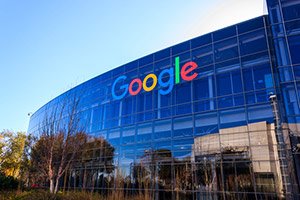 As a result, Wall Street is pretty excited about the possibility of massive gains on scooter start-ups such as Lime and Bird.
However, both of these companies are still privately owned and might not go public anytime soon.
But that doesn't mean you can't profit from them right now.
The Money Morning staff has found a "backdoor" play in tech stocks that could generate tremendous returns…
The $22 Billion Backdoor into Lime
Google's parent company, Alphabet Inc. (Nasdaq: GOOGL), is making aggressive head roads into in this disruptive market.
On July 9, Alphabet's venture capital sector, GV, announced a $335 million funding round for the start-up ride-sharing company Lime.
And this is likely just the beginning for Google's investment in this sector.
How to Profit off This $11.1 Billion Money Pool: By following a few simple steps, one IRS directive could help set you up to receive checks of up to $1,795 every single month thanks to a genius investment. Learn more…
Alphabet is continuously on the lookout for innovative and disruptive ideas and will invest when it sees something with potential. It has done just that with everything from drone delivery services to firms that are attempting to "cure death."
Now, GOOGL stock may seem expensive at $1,245 per share. However, Alphabet's investment in start-ups like Lime means that you are actually getting a deal.
That's because Alphabet's stock is trading at a bargain compared to where it's going…
Here's why…
Electric Scooters Will Be a Catalyst for Higher GOOGL Returns
If electric scooters seem like a new phenomenon, that's because they are – both Lime and Bird were founded in 2017.
However, over the last several months, both of these companies have skyrocketed in value – both are now worth $1 billion.
And while Lime is just getting started, Alphabet will be able to translate its investment into profits very quickly…
You see, Alphabet can use Lime for data collection, which will aid the development of mapping systems and alternative transportation startups.
And the data that Alphabet receives from Lime could deliver some valuable information to Sidewalk Labs, another essential segment of GV's portfolio of investments.
This is a New York–based firm that plans to improve quality of life by reinventing cities through the use of technology.
The company focuses on transportation and mobility, with a focus on reducing costs, increasing safety, and improving convenience for users.
One of its initiatives is self-driving cars, but it could easily incorporate electric scooters into the mix with the recent investment in Lime.
It's difficult to predict how much revenue these plans will produce for Alphabet, but it could be substantial.
Here's how high Google stock can go over the next 12 months, which may be too conservative considering Lime's success….