If you're looking for rock-solid stocks that provide the opportunity for price appreciation and income, one metric to use is dividend hikes.
And right now, one stock is on the verge of hiking its quarterly dividend by a whopping 9%.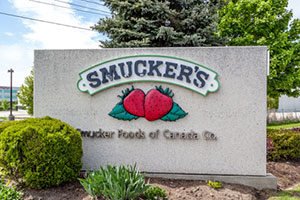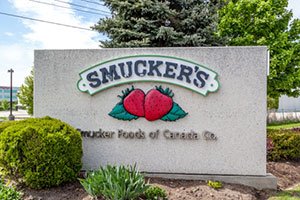 J.M. Smucker Co. (NYSE: SJM) is about to hike its dividend for the 21st year in a row. The company will increase its dividend from $0.78 to $0.85 per share for investors of record on Aug. 16.
The payment will be distributed on Sept. 4.
Now, the dividend hike is newsworthy.
But Wall Street is missing why SJM is one of the best long-term stocks to buy right now.
Here's the real story...
Why SJM Just Made Our "Buy Zone"
J.M. Smucker has been around since 1897, but its best years are likely well ahead of it...
It is a major producer of popular brands like Folgers, Pillsbury, and Jif peanut butter.
But its latest splash has come in the ever-growing pet foods business.
Billions Are Now in Play: Millions of Americans could collect "Federal Rent Checks" - to learn how to claim your portion of an $11.1 billion money pool using this backdoor investment, click here now...
The company owns Meow Mix, Milk-Bone, and Natural Balance, and its $1.8 billion purchase of Ainsworth Pet Nutrition in April is a huge boost to future profitability.
Ainsworth is a pet food company established by celebrity chef Rachael Ray that carries 70 different nutrition products for dogs and cats. Ray has a large presence in PetSmart stores around the country.
The U.S. pet food industry alone is set grow to $30 billion by 2022, according to Zion Market Research.
And J.M. Smucker is well positioned to rake in even more revenue from the industry's explosive growth.
This company is a clear buy, and other analysts are finally catching on...
Here's How High the SJM Stock Price Could Climb