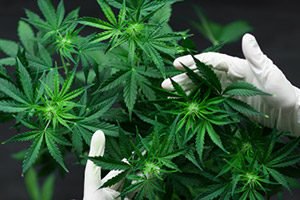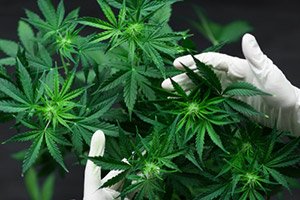 We've been talking about cannabis investing here at Money Morning for quite some time simply because of the huge profit potential - even now - for investors. But cannabis, or legal marijuana, is quite a diverse sector. There are pot growers, products manufacturers, researchers, financiers, and back-office providers.
California and Canada have legalized recreational marijuana use, and there are dozens of states lined up to follow suit. The global marijuana market will be worth nearly $60 billion in less than 10 years, according to ArcView Market Research.
However, one need that still seems to be underserved is cannabis-testing devices. And today, we'll show you a cannabis stock that could skyrocket as these products begin hitting the market.
No, not the kind that tests a product's quality or potency. But rather, the kind that tests for a driver's level of impairment. That's right, devices for law enforcement.
Sign up for SMS so you never miss special events, exclusive offers, and weekly bonus trades.
Whether pot is legal or not, getting behind the wheel when under its influence is still dangerous - and justifiably still illegal. Marijuana is the single most frequently found drug in the blood of drivers involved in all vehicle crashes, including those that are fatal.
The 4 Cannabis Stocks to Buy Now - Profits of up to 1,000% could be likely this election year!
According to Cannabis Support, an Australian cannabis information organization, using cannabis slows reaction time and the ability to make decisions. Anyone driving under the influence of cannabis increases their chances of having a car crash by up to 300%.
There are still very few products available to satisfy the demand for testing devices, and that means the right company in the right place is perfectly situated to capitalize.
Money Morning Chief Investment Strategist Keith Fitz-Gerald found just such a company.
This Cannabis Stock Is at the Forefront of Marijuana "Testing"