American manufacturers are hurting from the tariffs meant to help them.
We've found one stock with 300% profit potential thanks to the trade war.
---
When the White House introduced its first wave of tariff policies in January, they were meant to help rejuvenate American manufacturing.
In a meeting in January, U.S. President Donald Trump told American industry representatives that tariffs would give American manufacturing "protection for the first time in a long while" and allow them to "regrow [their] industries."
Companies like Whirlpool Corp. (NYSE: WHR) expected these competitive trade policies to put them ahead of the game.
Following the White House's statement, Whirlpool announced it was hiring 200 full-time workers in Ohio in anticipation of increased product demand.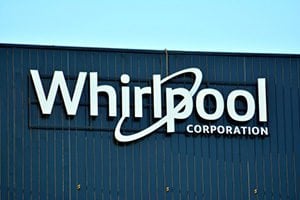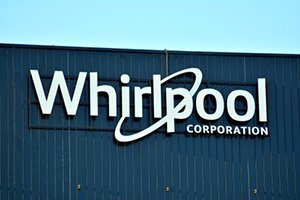 According to a statement from Whirlpool, "The new hires are just the beginning of increased investments in innovation, manufacturing, and additional manufacturing jobs for Whirlpool and its vendors."
However, it looks like the company spoke too soon.
The tariffs ended up burning both its bottom line and its shareholders...
Tariffs Are Hurting American Manufacturing
Rather than give Whirlpool a boost, tariffs have forced the company to cut guidance as it expects to shell out an additional $350 million for raw materials in 2018 due to what the company terms "headwinds related to tariffs."
According to CEO Marc Bitzer, the company is now subject to a "significant decline in U.S. industry demand" as a direct result of America's tariff policy.
These dire reports dropped the company's stock price by 17% in July, pushing its loss for the year to 25%.
"Federal Rent Checks": Thanks to an obscure law, over 100 government agencies are required to pay rent. By following a simple investment strategy, you could receive checks of up to $1,795 every month. Read more...
You see, as tariffs put pressure on the cost of imported raw materials, the prices paid by Whirlpool are rising, pinching the company's bottom lines. In addition, retaliatory tariffs imposed by America's trading partners are killing the sales of Whirlpool's flagship products such as washing machines and dishwashers.
And Whirlpool's tariff losses are just the tip of the iceberg. Companies across America's manufacturing sector are getting hammered by the same trade tariff consequences.
Harley-Davidson Inc. (NYSE: HOG) announced an estimated loss of between $45 million and $55 million due to the administration's tariff policies.
America's largest car manufacturer, General Motors Co. (NYSE: GM), saw a $300 million increase in the cost of raw commodities from just one year ago.
According to GM's CFO Chuck Stevens, GM expects to face a $1 billion net headwind thanks to these price hikes and the long-term fallout from tariffs.
Because the White House doesn't plan to reverse its aggressive trade policy anytime soon, we're likely to see the bottom lines of America's manufacturing base continue to shrink.
That's why our favorite tariff play steers clear of the chaos coming out of Washington and actually profits as other firms flounder.
It's a Brazilian steel company with more than 300% growth potential this year alone.
And, with a perfect Money Morning Stock VQScore™ of 4, this is the best time to add it to your portfolio...
[mmpazkzone name="in-story" network="9794" site="307044" id="137008" type="4"]
Companhia Siderúrgica Nacional Is a Top Tariff Trade
Companhia Siderúrgica Nacional (NYSE: SID) is the second-largest steel producer in Brazil and one of the largest crude steel producers in South America.
Located in the state of Rio de Janeiro, the company produces a wide range of steel products, including galvanized steel and tin.
According to Credit Suisse, which recently upgraded the company's stock to "Outperform," the company's growth potential stems from its ability to avoid the trade war.
CS says "global steel fundamentals are largely unchanged," and as a result, SID's "business fundamentals remain intact."
That's a huge advantage for shareholders as other companies are scrambling to recoup their losses from the trade war.
Not only that, but global steel demand is projected to grow by 1.6% in just the next year. India, one of the world's fastest-industrializing countries, is expected to increase demand by 5.5% alone.
Credit Suisse's estimates and increasing demand are certainly evident in the company's bottom line. Company revenue has risen sharply over the last three years, jumping 44% between 2015 and 2017.
At the same time, SID has managed to significantly cut losses from $1.2 million to just under $900,000 - a drop of over 25%.
SID currently has a return on equity (ROE) of 18.63%. This means that SID has an advantage over its competitors - the steel industry has an average ROE of 12.23%.
As a result, SID offers a robust return to investors that is insulated from the trade turmoil in Washington and likely to provide significant profits to savvy investors.
SID currently trades for $2.46. But analysts see this steel company's stock climbing to $10.12 in the next 12 months - a gain of 311%.
Public Law 92-313 Creates $11.1 Billion Cash Bonanza
Thanks to an obscure law, over 100 government agencies are required to pay rent, including the DOJ, FBI, and NASA.
This money is being funneled into the Treasury. And it's helped create an enormous $11.1 billion pool of money.
If you add your name to a special distribution list, you could begin collecting $1,795 or more every month from this powerful investment income stream.