Talk to most financial advisors today, and you are likely to hear them say that investing in growth stocks is the only way to make big money.
They might say that "growth" always beats value investing over the long haul. And since all those high-flying big tech stocks of today are in the "growth" category, they have a pretty good argument.
Or do they?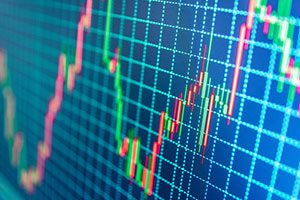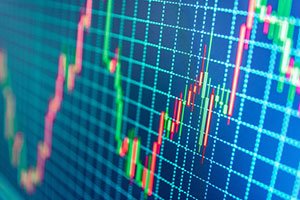 There are many definitions, but for most investors, growth stocks are momentum plays, which is a fancy way to justify buying stocks that have already gone up a lot. Who needs to worry about sky-high price/earnings (P/E) ratios if the stock is going up?
There is an old saw of Wall Street that says, "It does not matter - until it does."
That means the market will allow certain imbalances and excesses to stay in place, but eventually it will snap back to "normal."
Just think about what happened in the run-up in 2000, just before the tech bubble burst. Analysts made up all sorts of reasons to justify why any and every internet company (like the now-deceased Pets.com) was soaring in price.
And then the market had enough, sending so-called growth stocks into a tailspin from which many never recovered.
Sign up for SMS so you never miss special events, exclusive offers, and weekly bonus trades.
The Gains on This One $10 Stock Alone Could Earn You Enough to Retire - Click here now for details.
But good old value stocks survived. Stocks of companies with solid product pipelines, steady demand, and realistic valuations continued to grow.
Today is no different.
Overvalued stocks will eventually feel the power of the market as it cleanses itself with a steep correction.
It's no wonder that Money Morning Special Situation Strategist Tim Melvin thinks that stockbrokers who still push their clients in "growth" investments are lying to investors.
While he says value investing will always be the best way to build wealth and maintain it, Tim says most people get it completely wrong...
How to Do Real Value Investing
When analyzing stocks to buy, Wall Street likes to say that stocks with below average P/E ratios are value stocks.
Tim calls that a scam on the investing public.
While it is true that such stocks offer value compared to other stocks, it merely defines "relative value" and not "true value."
True value investing is not done in the middle of the pack, with stocks that are just better than the most expensive stocks. It does not take place in the middle of the bell curve.
Real value resides out on the edges of the tail, where ratios are insanely favorable and there is a high margin of safety.
In fact, Tim looks for just two characteristics to find true value stocks, the kind that can bring shareholders unreasonably high returns...
The Only 2 Value Stock Traits You Need