By investing in marijuana penny stocks now, you're claiming your piece of what some are calling the new "gold rush."
Legal marijuana sales in North America totaled $10 billion in 2017, and that's expected to skyrocket 145% by 2021.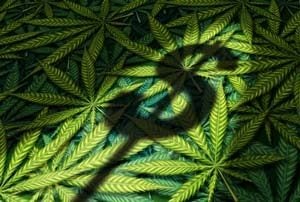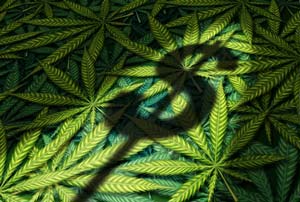 By now, everyone knows the dangers of investing in marijuana penny stocks. You should never invest what you can't afford to lose.
But because the share price for one of these marijuana penny stocks is expected to climb over 300%, we had to make sure you saw this list today...
Marijuana Penny Stocks to Watch, No. 3:
Easton Pharmaceuticals Inc. (OTCMKTS: EAPH) is known for making motion-sickness gel Nauseasol and anti-aging wrinkle cream Skin Renou HA.
Now it's getting into the cannabis industry...
According to a 2017 report from Benzinga, Easton is part of a $1.3 million cannabis business deal with a Canada-based company, the Alliance Group. It's already advanced the company $575,000. The final deal will give Easton a stake in 45 acres of a 135-acre parcel of land used for marijuana cultivation and production.
Until revenue can be generated from its marijuana crops, Easton will receive 50% of Alliance's revenue from its other businesses.
It's unclear if Easton will use the cannabis for its own business or just sell it to other pharmaceutical companies.
However, with Canada set to completely legalize cannabis by Oct. 17, there should be increased demand from pharmaceutical and recreational companies to buy cannabis.
Over the last 52 weeks, the EAPH stock price has traded between $0.01 and $0.03 per share. Currently, the EAPH stock price trades at $0.01 per share.
The next marijuana stock on our list is creating a cannabis advertising solution for the $10 billion legal North American industry...
Marijuana Penny Stocks to Watch, No. 2: MCig Inc.
MCig Inc. (OTCMKTS: MCIG) is a full-service cannabis company that offers everything from greenhouse construction to production packaging.
And it's now trying to capitalize on its reach throughout the marijuana industry with an online ad network...
On Oct. 10, 2017, the company announced the launch of its new cannabis online ad network, eHESIVE. Through the network, mCig will offer online publishers and advertisers a platform to target cannabis users.
This is a big deal for marijuana companies...
Cannabis companies can't advertise on Facebook Inc. (Nasdaq: FB) or Google.
The 4 Cannabis Stocks to Buy Now: Profits of up to 1,000% could be likely this election year!
And because Facebook has over 2 billion monthly active users and over 77% of global Internet searches are made on Google, these marijuana businesses are left at a disadvantage when it comes to reaching new customers.
The eHESIVE platform solves this problem by allowing marijuana businesses to advertise on its platform and reach new customers. And the company is extremely optimistic about its profit potential.
"DoubleClick, an ad network that survived the dot-com crash, was acquired by Google for $3.1 billion. As mCig develops its market share early in the game, the company also expects its advertising segment to also reach a significant valuation," a 2017 MarijuanaStocks.com report said.
Over the last 52 weeks, the mCig stock price has traded at a low of $0.12 per share and a high of $0.42 per share.
Today, the mCig stock price opened at $0.26 per share.
But as the company grows eHESIVE, it should increase its revenue and attract more investors, potentially sending the stock price higher.
"EHESIVE is the enterprise digital marketing solution I wish we had when mCig entered the cannabis industry," mCig CEO Paul Rosenberg said, according to MarijuanaStocks.com.
And while mCig is certainly a marijuana stock to watch, the stock price of this next company is expected to go absolutely vertical in the next 12 months.
One year from now, shareholders could be smiling at their 389% return...
[mmpazkzone name="in-story" network="9794" site="307044" id="137008" type="4"]
Marijuana Penny Stocks to Watch, No. 1: 22nd Century Group Inc.
22nd Century Group Inc. (NYSEAmerican: XXII) is a plant-biotech company known for its ability to regulate the level of nicotine in plants with advanced engineering technology. XXII grows tobacco with up to 97% less nicotine than conventional tobacco, according to its website.
Smokers are looking for reduced-risk tobacco products, which has made the U.S. e-cigarette industry worth $2.9 billion in 2017.
And with the total U.S. tobacco market worth $120 billion in 2018, it's a profitable industry.
But in addition to tobacco, 22nd Century is using its advanced tech in the cannabis market...
Currently, the presence of THC (a psychoactive constituent of cannabis) in crops is one of the biggest challenges for hemp farmers. Hemp crops containing above 0.3% THC are required by U.S. law to be destroyed.
22nd Century is currently developing industrial hemp plants that contain zero THC.
Through its subsidiary, Botanical Genetics LLC, XXII is also working on optimizing hemp for various climates around the world.
By 2025, the global hemp market is expected to generate $10.6 billion in sales, according to Grand View Research Inc.
Today, the XXII stock price opened at $2.35 per share. In the next 12 months, global investment bank Chardan expects the XXII stock price to climb to $11.50 per share.
That's a potential 389% gain in a year.
But that's not the only profit opportunity in the cannabis market.
This election year, four cannabis stocks are potentially destined to soar up to 1,000%...
In the election year of 2012, marijuana stocks started rare gains of as much as 3,240%.
In 2014, they started producing up to 4,606% profits.
In 2016, they began rare climbs of 6,074% and more.
How much richer could select cannabis stocks make YOU in the election year of 2018?