With stock valuations soaring to record highs, owning stocks with high dividend yields is a great way to add a performance boost to your portfolio.
Today, we're going to give you our picks for the three best dividend stocks to buy in 2018 this year.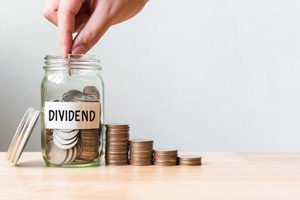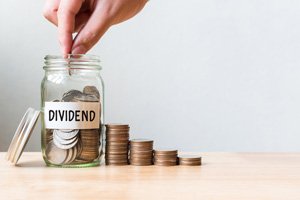 And to find the best dividend stocks, we've turned to one of the hottest sectors for growing income: real estate.
In fact, we are concentrating on one segment of the real estate market that is going to be particularly lucrative in the coming years.
You see, the United States has an aging population, and more seniors means a higher demand for medical care and affordable housing. Fortunately, some of the top real estate firms have chosen to tap directly into this growing market.
As an illustration of just how heated this market currently is, just look at one of the largest mergers so far this year.
Recently, the large private equity firm KKR & Co. Inc. (NYSE: KKR) announced the purchase of Envision Healthcare Corp. (NYSE: EVHC). This acquisition has a $5.7 billion price tag, and the deal has a total value of $9.9 billion.
"Federal Rent Checks": Thanks to an obscure law, over 100 government agencies are required to pay rent. By following a simple investment strategy, you could receive checks of up to $1,795 every month. Read more...
This represents one of the largest leveraged buyouts of 2018 so far, and it was initiated so that KKR could enter this lucrative market.
But you don't have to be a private equity firm to tap into it either.
Here's exactly why this real estate sector has so much potential - and the three top dividend stocks that will pass their profits right back to you...
The Soaring Costs of America's Aging Population
There are now close to 50 million Americans over the age of 65, and these numbers are going to continue climbing. According to the U.S. Census Bureau, approximately 80 million people will be 65 or over by 2035. In just another 17 years, this represents an increase of 30 million people in this group.
Part of this increase is attributed to longevity, produced by an increased attention to healthy lifestyles as well as many medical advances. There are not only more older people, but they are also living longer.
With all of these facts combined, it's clear that this population is going to need more healthcare services.
The elderly experience more chronic diseases and need more frequent medical care. They might also need assistance with daily activities and in-home care. This group also needs more diagnostic tests, such as lab work and colonoscopies.
Companies that provide medical care and other healthcare services to this older population are going to see a boost in their business and profits.
KKR understands this. When it acquired Envision, it received instant access to the company's 1,800 clinics and its employees. This reach spans 45 states and includes a staff of 25,000.
The good news is that this demographic trend won't just be a windfall for a few large healthcare organizations. It's going to be a massive boon for many different types of companies, including the real estate companies who own and operate the necessary facilities.
And locating the right dividend-paying stocks connected with this booming sector is one of the best ways to cash in...
3 of the Best Dividend Stocks to Buy in 2018
[mmpazkzone name="in-story" network="9794" site="307044" id="137008" type="4"]
The first two dividend stocks are Medical Properties Trust Inc. (NYSE: MPW) and Global Medical REIT Inc. (NYSE: GMRE). Both companies have extensive real estate portfolios that include medical office buildings, hospitals, diagnostic centers, and surgery centers.
MPW currently offers a 7.19% dividend yield. GMRE yields 10.99%. These yields are more than three times that of the 2% average yield from S&P 500 companies.
MPW is trading at $14.49, and shares are up 12.32% in just the past three months. The company met earnings expectations in its last quarterly report.
GMRE is trading at $8.56, and the company's shares are up 17.42% in the past six months. It also met expectations for earnings last quarter and has a high one-year price target of $10.50. This is another 22.66% gain from today's price.
But with the aging population trend, we expect these companies to keep growing and to have more than enough cash to keep shelling out their dividend payments.
In addition to real estate needs for medical providers, this demographic shift is also going to produce a growing need for more affordable senior housing.
And we've found one of the best dividend payers in the industry.
Our top pick in this area is Senior Housing Properties Trust (Nasdaq: SNH). This is one of the largest REITs that is focused on U.S. senior housing, with more than 400 properties.
Currently, SNH offers investors a 10.28% dividend yield.
SNH currently trades at $18.06, and shares are up 15.25% in just the past three months.
Click here to see all of our top rated stocks, and you'll automatically get free updates on our top stock picks, based on our proprietary rating system, the Money Morning Stock VQScore™.
Even better news is that SNH has a Money Morning Stock VQScore™ of 4, which is the highest score and a signal that this is the ideal time to grab this investment for maximum potential gains.
Claim Your Portion of This $11.1 Billion Money Pool: By following a few simple steps, one IRS directive could help set you up to receive checks of up to $1,795 every single month. Hordes of Americans have already signed their names to the distribution list - and the longer you wait, the greater your risk of missing out on this powerful investment. Click here for more details.