Not every biotech stock is worth owning - we'll show you how to find the winners.
One biotech stock on our list has the potential to rocket 130% higher.
---
The numbers are staggering. Over the next six years, the biotech market is expected to add $593 billion in value - a 419% leap over the size of today's biotech market.
Growth like this is why Wall Street is rushing hand over foot to buy the most lucrative biotech companies available. In just the last eight months, biotech acquisitions have totaled an astonishing $17 billion.
But not every biotech stock is worth owning. Far from it.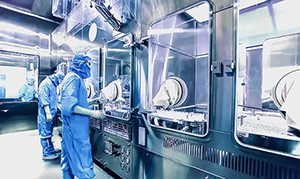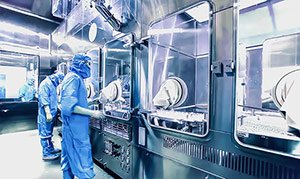 With hundreds of biotech stocks on the market, identifying the best biotech stocks to buy is incredibly difficult.
However, using the Money Morning Stock VQScore™, we've identified three biotech stocks that are on track to deliver triple-digit returns.
All three of our biotech stocks have a VQScore of 4 - the highest score possible and a clear indicator of strong growth potential.
In fact, our top biotech stock could skyrocket 130% higher...
Top Biotech Stock to Buy, No. 3: Shire Plc.
Headquartered in Dublin, Ireland, Shire Plc. (Nasdaq: SHPG) is an international biotech firm that specializes in developing treatments for rare diseases and chronic conditions.
Shire produces some of the world's most popular treatments for hyperactive mental disorders, including Vyvance and Adderall XR. However, the company's real growth comes from the string of acquisitions it's undertaken over the last three years.
In 2015, Shire acquired NPS Pharmaceuticals for $5.2 billion, giving Shire the right to distribute Natpara, the most popular prescription drug for treating hypoparathyroidism, a condition that causes low calcium levels.
Don't Miss Out: The Treasury is sitting on an $11.1 billion cash pile, and a loophole entitles Americans to a sizable portion. Some are collecting $1,795, $3,000, or $5,000 every month thanks to this powerful investment...
The same year, Shire also acquired Meritage Pharma, Foresight Biotherapeutics, and Dyax Biotech for roughly $7 billion in total. These acquisitions bolstered Shire's ability to develop treatments for gastrointestinal disorders and rare diseases.
These acquisitions have led to huge increases in Shire's bottom line over the last three years. Since 2015, Shire's gross profit has jumped from $5.4 million to $11.2 million - a 104% increase.
That surge in profit means Shire stock will soar.
On May 8, Shire was acquired by the Takeda Pharmaceutical Company, a deal that valued the company at $62 billion.
Acquisition of Shire will allow Takeda to grow its pharmaceutical distribution operation in the United States - an expansion that is sure to boost Shire's bottom line and shareholder returns.
In fact, analysts see the company's stock hitting a high of $238 - a 39% gain over today's price of $171.
While a 39% gain is substantial, our second-favorite biotech stock is on the verge of delivering a 111% return...
Top Biotech Stock to Buy, No. 2: Corcept Therapeutics Inc.
Corcept Therapeutics Inc. (Nasdaq: CORT) develops treatments that address severe metabolic disorders and the effects of cortisol, the hormone responsible for stress.
With a market cap of only $1.6 billion, Corcept is a small player in the biotech industry.
However, the company's outstanding financial health makes it an ideal candidate to produce outsized growth in the near future.
Corcept currently has a return on equity of 95.42%, indicating the company carries little to no debt, allowing Corcept to generate its capital without borrowing from third parties.
Lack of considerable debt has allowed Corcept to continually reinvest in the distribution and development of the company's flagship drug, Korlym - a treatment for hyperglycemia.
This strategy has certainly paid off. In the last four years, Corcept has managed to increase its gross profits by a staggering 520%.
Over the same period, the company's stock has generated a 394% return for shareholders.
And there's still plenty of room for upside...
On August 10, Corcept announced a $100 million share buyback program that's likely to boost shareholder profits in the short term.
Corcept also has several drugs in its pipeline, including an improved version of Korlym known as Relacorilant. Relacorilant delivered impressive results during a phase 2 trial, demonstrating similar results to Korlym without two of the flagship drug's major side effects.
Gaining approval for Relacorilant will allow Corcept to stay ahead of the generic drug market and generate steady returns for the company's shareholders.
In addition, with a small market cap and essentially no debt, Corcept is incredibly attractive as a potential acquisition for a larger biotech company, a move that would likely send its share price through the roof.
In fact, analysts see Corpect shares jumping from $13.60 to $27.50 over the next 12 months - a gain of 111%.
A gain of 111% is nothing to laugh at.
But our favorite biotech stock is a company with international distribution for a revolutionary drug - and it's looking at potential returns of over 130%...
[mmpazkzone name="in-story" network="9794" site="307044" id="137008" type="4"]
Top Biotech Stock to Buy, No. 1: Exelixis Inc.
Located in Alameda, California, Exelixis Inc. (Nasdaq: EXEL) focuses on developing new treatments for a wide range of cancers using genomics - the study and editing of genomes.
The company's flagship drug, Cometriq, is a breakthrough treatment for medullary thyroid cancer.
Since receiving approval for Cometriq in 2012, Exelixis has struck several deals to distribute Cometriq internationally, boosting the company's gross profits by 136% between 2016 and 2017.
In 2016, the U.S. Food and Drug Administration gave Exelixis approval to use cabozantinib, the underlying drug in Cometriq, to treat kidney cancer, considerably expanding the market size of the company's flagship drug.
With the European Union granting similar approval in May, Exelixis is likely to outpace expectations for the foreseeable future. In fact, it already is: Exelixis beat Q2 earnings estimates last month by a staggering 75%.
This kind of performance has led analysts to give Exelixis a high price target of $40 - a 136% increase over today's price of $18.
That's a great return from one of the biotech industry's cutting-edge companies. However, if you want even stronger returns, you have to check this out...
This New Cash Grab Is Changing Lives
An unprecedented phenomenon has effectively put $31 billion worth of new money up for grabs.
Every single day for the past year, this "cash grab" has presented an average of five new people the opportunity to collect rare seven-figure payouts.
Twenty-four people a day have been able to receive an exceptional six figures... and countless others have between $10,000 and $99,000 waiting for them. In fact, on top of the whopping $31 billion that's already in play, as much as $10.7 million is being distributed every single day.
It's time for you to be like them and claim your share - learn how here...