Wednesday (Aug. 22) will mark the longest bull market on record. As we approach nearly a decade of bull market growth, some investors are beginning to wonder if a stock market crash in 2018 is in the making.
While there are some signs of a market crash present, such as volatility surging 27% last week, we can't predict a stock market crash.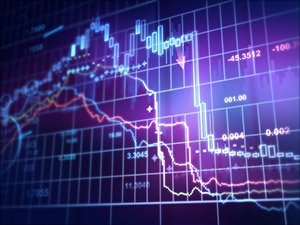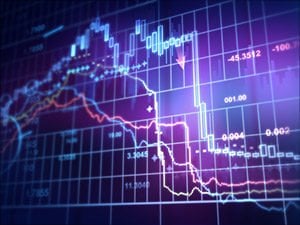 The bull market could very well continue to rage on.
However, with stock prices soaring to record-high valuations and geopolitical tensions rising, investors have every reason to have a plan on how to protect their assets against a bear market.
The famed cyclically adjusted price/earnings ratio is at its second-highest level ever, even higher than before the 1929 stock market crash. Plus, the trade war with China and the potential for more interest rate hikes threatens sustained economic growth.
YOU KNOW IT IN YOUR GUT: Look at how things are going. Financial turmoil is coming just around the corner, maybe just a few months away. Click here…
But you don't have to be a victim if the stock market falls. Our three-part stock market crash protection plan can not only help you protect your investment during a downturn, but also earn a profit…
Stock Market Crash Protection Plan, Part No. 3: Protect Your Investments with Gold
Our first strategy to protect your investment dollars is to buy gold, which is an effective hedge against the stock market's uncertainty.
There is a proven correlation between market downturns and rising gold prices. From the time the market first began losing value during the 2008 financial crisis, the Dow dropped 49%, while gold prices went up 5% over the same period.
Keith recommends putting up to 5% of your assets in gold, and you can accomplish this simply with the SPDR Gold Trust ETF (NYSE Arca: GLD).
GLD trades like a stock, it is liquid, and the fees are low. Plus, it accurately tracks the price movement of gold.
That makes it much easier – and cheaper – to own than physical gold, which requires shipping, seller fees, and expensive security.
Gold is currently selling for $1,244 an ounce, whereas GLD currently trades at $117.61 per share, which means you can buy it in smaller chunks, too.
While gold is one way to hedge against a downturn, our second method is also effective…
Stock Market Crash Protection Plan, Part No. 2: Safely Short the Overall Market
One of the most effective ways to profit off of a market tumble is to bet against the market, or short the major indexes.
And this doesn't have to be nearly as risky as shorting individual stocks.
In most cases, shorting stocks can expose investors to nearly unlimited losses, which is risky. However, we have a strategy that limits this risk and allows you to create safer profits.
You see, a normal short position will require that traders sell borrowed shares and re-purchase them at a later date. Provided the share price drops, the trader will make a profit on their "bet" when they buy back the stock at a lower price.
But this type of play can backfire if the share price goes up instead of down.
There is no limit to how far up a stock's price can soar, so a short position represents unlimited risk without hedging with options contracts.
There's an easier way…
One way to profit from the market falling is to own an inverse fund.
An example is the Rydex Inverse S&P 500 Strategy Fund (MUTF: RYURX). This is a mutual fund that moves inversely to the S&P 500.
If the S&P 500 drops, then RYURX will go up.
The risk with this fund is that it is going to drop if the market continues to thrive, so it's only a good idea to allocate as much as you are willing to bet against a falling market.
We've provided two effective hedge strategies for stock market crashes, but there are still some stocks you can own that could outperform the market, even in a downturn.
Both of these stocks rallied during the 2000 dot-com bubble crash, and they are in must-have industries that simply aren't going to go out of style.
In fact, analysts are predicting one of them could grow 30% over the coming year alone…
Stock Market Crash Protection Plan, Part No. 1: Our Best Stocks to Buy Right Now