The U.S. Supreme Court struck down the federal law that banned sports betting in May, and we didn't wait to find the biggest profit opportunities.
Money Morning Economist Garrett Baldwin helped our readers make an 82% return in less than a month from Dover Downs Gaming & Entertainment Inc. (NYSE: DDE).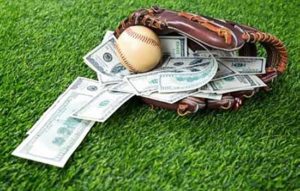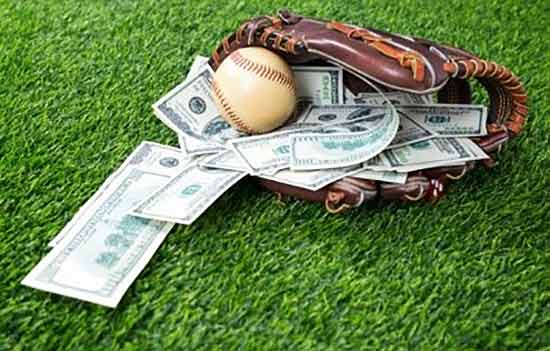 And we're expecting even more double-digit and triple-digit profit opportunities to present themselves thanks to sports gambling.
To get an idea of just how big this industry will be and which investments have the most potential, I wanted to reach out to an insider.
Get Ready: Whenever something like this happens, folks get the chance to make millions.
Bill Pascrell III is a partner at Princeton Public Affairs Group, and he's an internationally recognized authority on legal sports betting.
There was no better person to ask about this new billion-dollar frontier…
What This Insider Just Told Us About Sports Betting Will Blow Your Mind
I wasn't interested in hyperbole.
I wanted to know exactly how much the sport betting industry would be worth, and Pascrell gave me two important projections.
"The legalized and regulated U.S. sports betting industry will see upwards of $150 billion annually in revenue. The amount generated by this for state governments depends upon each states' tax structure. For example, New Jersey has an 8% tax for brick and mortar casinos on sports betting and a 13% tax on mobile and Internet sports betting. We project New Jersey, which is now entering its third month with regulated sports betting, will conservatively generate half a billion dollars in revenue and well over $50 million in tax revenue in year one."
That's right, Pascrell says the industry will generate $150 billion a year, including $50 million in taxes for states like New Jersey every year.
Everyone is going to want a slice of this industry, and the sports betting industry is going to be worth more than entire sports leagues.
The amount people spend on gambling on sports will be worth more than the money the NFL, MLB, NBA, and NHL make combined.
And when I asked for any "backdoor investments" in the sports gambling industry, he didn't disappoint…
"Dozens of companies from throughout the world have flocked to the U.S. since the SCOTUS decision. The opportunity for business in this arena is significant, and it's only a nascent industry. There are also many companies expanding and/or consolidating with other JV partners. U.S.-regulated sports betting presents meaningful opportunities for bookmakers, sports integrity companies, and affiliates."
And it's the bookmakers where we see another potential double-digit profit opportunity, just like with DDE.
Nevada Gold & Casinos Inc. (NYSEAmerican: UWN) just moved its headquarters to Washington and has assets in South Dakota.
Each of those states could legalize sports betting within the next two years, putting Nevada Gold & Casinos Inc. in a prime position to rake in a part of the $150 billion sports betting windfall.
Supreme Court Declares This $400 Billion Business Legal