West Texas Intermediate (WTI) is currently trading for $65.80 per barrel, but one analyst has made a 2020 oil price prediction of $400 per barrel, a staggering 491% climb.
And the reason for a $400 per barrel oil price might surprise you even more…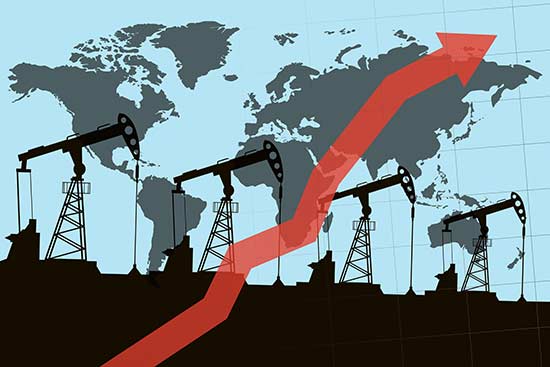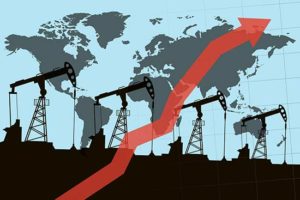 Dr. Philip Verleger, a renowned economist who researches the oil market, has uncovered a little-known regulation that could send oil prices skyrocketing.
Here's what's fueling his latest oil price forecast, and how you can cash in on rising oil prices with one of the best oil stocks to buy…
Why This Oil Price Prediction Forecasts $400 per Barrel
According to Dr. Verleger, a recent International Maritime Organization (IMO) regulation could lead to a worldwide recession much worse than the 2008-2009 Great Recession.
Right now, the IMO stipulates that every ocean-going ship must use low-sulfur fuels by 2020.
There's only one problem. It's highly unlikely there will be an adequate supply of low-sulfur fuel by 2020.
Demand will be there because of the IMO regulation. But supply won't be. That means prices will soar.
Powerful Investment Income Stream: The Treasury is sitting on an $11.1 billion money pool. By adding your name to a special distribution list, you could begin collecting $1,795 or more every month. Get the details…
Just 33% of the world's production of crude oil currently meets the IMO regulation on low-sulfur fuels. Verleger says that approximately 50% of refineries globally are unable to produce fuel that is low in sulfur now.
Now, there's no guarantee this oil prediction comes true, or ends up being close. While we fully expect oil prices to rise, $400 per barrel is unlikely.
But Dr. Verleger isn't the only one making this prediction. Other analysts are forecasting oil stocks due to the IMO regulations.
Morgan Stanley (NYSE: MS) forecasts that the regulation by the IMO will make demand skyrocket by 1.5 million barrels every day. Morgan Stanley's oil price forecast for 2020 is $90 per barrel.
And the International Energy Agency (IEA) believes the low-sulfur regulations are one of the major reasons undergirding its long-term oil price prediction. It termed the regulations' effect an "uncertainty."
Whether oil prices reach $90 a barrel or $400 a barrel, you can turn the trend into a profit.
Here's exactly how to do it, including the one oil stock to buy right now…
How to Profit from Rising Oil Prices