Through "dumb luck," a former banker bought a swatch of desert land in a region containing one of the most lucrative treasures ever found.
His land wasn't hiding buried coins or ancient gold artifacts, either.
This region was sitting on top of a different kind of treasure altogether.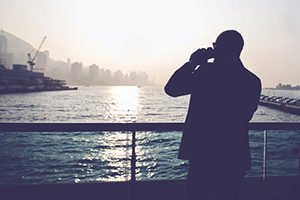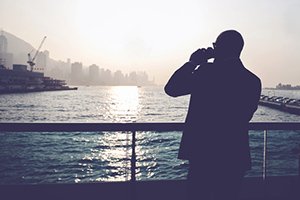 It's 20 billion barrels of oil...
16 trillion cubic feet of natural gas...
1.6 billion barrels of natural gas liquids...
And $1,425,000,000,000 worth of energy.
This area of the country is now being called the crown jewel of energy.
Incredible, right?
Wait until you hear the full story...
Once Desolate Land Holds Estimated $1.4 Trillion Treasure
As we'll explain ahead, this former banker's "dumb luck" continued to get better.
The oil in this region is of the highest quality, yet it's the cheapest to get out of the ground.
According to the CEO of one of the largest energy exploration firms in the world, much of the oil in this region could only cost $2.25 a barrel to extract.
It can cost as much as $80 a barrel to extract in other regions.
This is the next great American oil find.
It's bigger than all that came before it.
Shocking: Largest oil find ever could yield massive gains.
And in the past, the tiny companies at the center of those stories were millionaire-makers for ground-floor investors.
Take Triangle Petroleum.
Triangle was a tiny, no-name explorer who was one of the first to lay down drills in the Williston Basin of North Dakota.
It made ground-floor investors an extremely rare 47,542% in less than a year!
Anybody who invested just $500 in Triangle Petroleum was handed $238,210!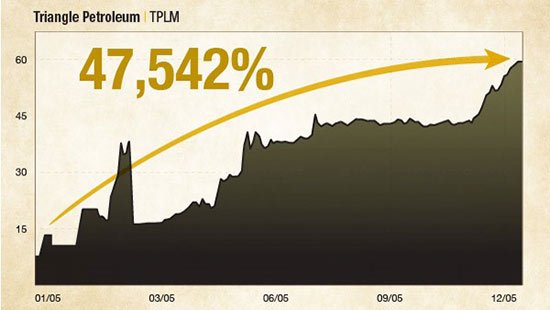 Anybody who locked up a $2,500 stake became a millionaire.
They were rewarded with a $1,191,050 payday in less than a year!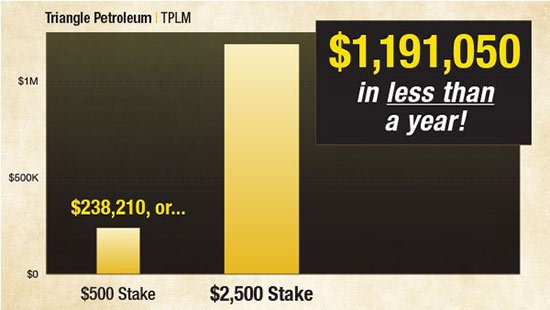 The Permian Basin that stretches across much of Texas and New Mexico has also been a millionaire-maker.
And Gulfport Energy certainly played a big part in that.
It delivered ground-floor investors a rare 4,717% payday.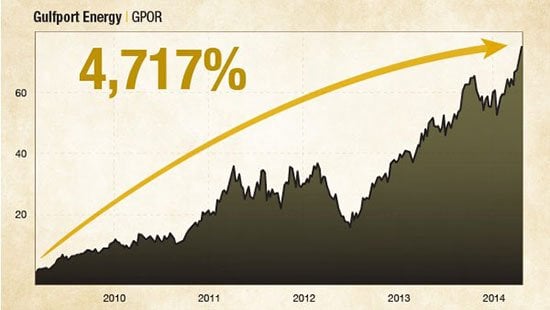 Over in southeast Texas, the Eagle Ford discovery helped a lot of folks reach millionaire status as well.
I'm sure many of them have a micro-cap explorer named Earthstone Energy to thank for that, too.
It delivered a rare 11,758% windfall to ground-floor investors!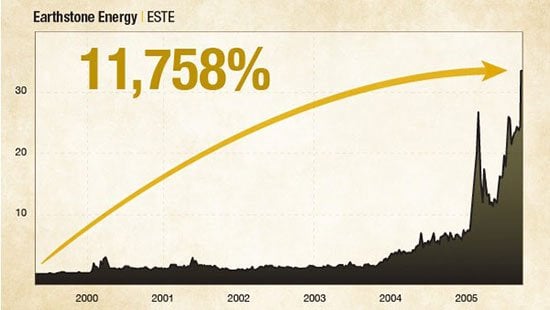 We also saw a similar scenario with small explorers drilling in the Marcellus Shale in western Pennsylvania.
Ultra Petroleum Corp. was one of the standouts.
It handed ground-floor investors a rare 15,570% return.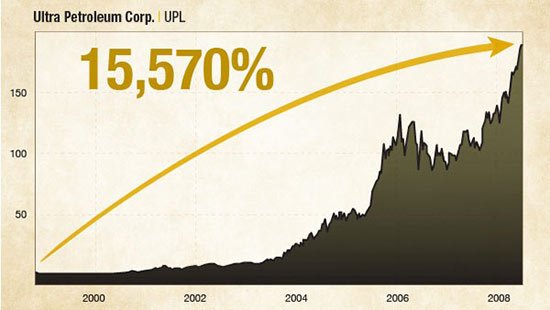 But what's about to happen in the southwestern United States is unlike anything we've ever seen before.
Follow Money Morning on Facebook, Twitter, and LinkedIn.