It may not seem like it, but the healthcare sector has been one of the biggest profit generators during this bull market's historic run. And that could continue, as one healthcare stock we're watching could change the game...
On Wednesday (Aug. 22), the current bull market became the longest in U.S. history.
Since March 9, 2009, the S&P 500 alone has risen more than 300%. But if you look deeper into the numbers behind the S&P's growth, you find that one industry has outpaced all the others.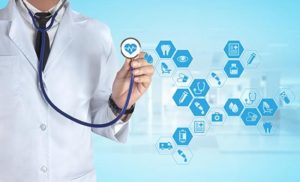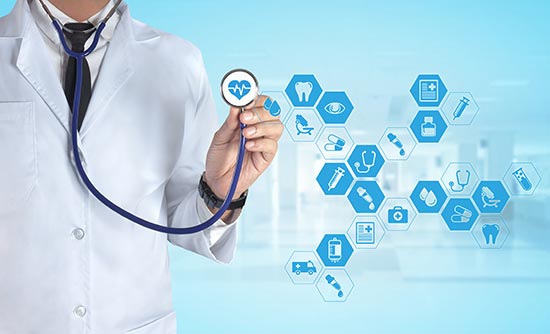 The S&P 500's healthcare stock sector, which is comprised of the largest health insurers, is up more than 1,100% since 2009.
In addition to strong economic growth, legislation like the Affordable Healthcare Act and the expansion of Medicaid created a wave of profit opportunities for the healthcare sector.
They've also created monster gains for healthcare investors.
As the bull market closes in on its tenth year, the healthcare industry is pursuing several massive mergers in an effort to maximize its profitability.
And the massive profit trend health insurers are tapping into right now could net you an easy 100% gain over the next 18 months - and even more over the next decade...
The Merger Movement Is Your Ticket to Profits
Stronger economic growth, lower taxes, higher profits, and competitive pressures have driven mergers and acquisitions in the healthcare space over the last few years.
However, the U.S. government has largely opposed the consolidation of health insurance companies.
A Federal judge struck down a proposed merger between Aetna Inc. (NYSE: AET) and Humana Inc. (NYSE: HUM) in 2017. And Anthem Inc. (NYSE: ANTM) abandoned its plans to merge with Cigna Corp. (NYSE: CI) during the same year.
Billions Are Now in Play: Millions of Americans could collect "Federal Rent Checks" - to learn how to claim your portion of an $11.1 billion money pool using this backdoor investment, click here now...
Because the U.S. government has denied mergers between the biggest insurers, other healthcare firms are eyeing them as lucrative acquisitions.
Last year, CVS Health Corp. (NYSE: CVS), one of the world's top pharmacy benefits managers, announced plans to merge with health insurance giant Aetna Inc. in a deal worth $70 billion.
As Money Morning Special Situation Strategist Tim Melvin explained, the trend of deals between health insurance companies and benefits managers is "transformational... and a potential goldmine."
You see, the combination of a health insurance company and a benefits management company is an entirely different approach to providing healthcare.
CVS has more than 10,000 combined retail and MinuteClinic walk-in locations. By working with a health insurance giant's "Big Data" capabilities, CVS now ensures its community health centers deliver faster, better care on a more cost-efficient basis.
Not only can CVS and Aetna more effectively provide services, they can also deliver managed care around the customers' schedule. This is a game-changing - and perhaps even life-saving - trend for millions of Americans.
This business model is likely to sweep across the healthcare industry and revolutionize it in the process.
But one company is taking it a step further, and it could revolutionize the entire sector.
Plus, our propriety stock rating system says it's a perfect buy right now...
The Perfect Healthcare Stock to Buy
[mmpazkzone name="in-story" network="9794" site="307044" id="137008" type="4"]
Cigna Corp. (NYSE: CI) is the fifth-largest health insurance company in the United States.
And it's going all in on the goldmine trend of combining healthcare and lifestyle management with pharmaceutical benefits.
On Friday, Cigna shareholders will vote on whether to approve the $67 billion merger with Express Scripts Holding Co. (NASDAQ: ESRX).
While the deal is not complete, it is incredibly likely to be approved. In fact, hedge fund activist Carl Icahn has dropped his campaign to prevent a vote against the $52 billion merger.
The decision came after proxy advisory firms Glass Lewis and Co. and Institutional Shareholder Services issued support for the deal. Icahn is a major shareholder in Cigna and had held a short position in ESRX stock.
If you're wondering what the deal will look like and how it relates to CVS, you only need to look at a statement released by Cigna shortly after announcing its intent to purchase ESRX.
"We expect to establish an integrated health services platform that combines Express Scripts' leading pharmacy management capabilities and Cigna's suite of health services (e.g., consumer engagement support, population health management, and behavioral services)," they said. "This health services offering will focus on the care of the whole person in order to optimize health instead of focusing on sick care or high intervention-based treatments."
This sounds a lot like the CVS deal and very similar to the existing Optum business division at UnitedHealth Group Inc. (NYSE: UNH), the largest health insurance and management company in the United States.
Cigna shares may actually pull back Friday, should the vote receive the needed support.
That will create an additional buying opportunity and a chance to make money on a company that is a screaming buy.
The Money Morning Stock VQSCore™ rates it as a perfect 4, meaning now is the best time to buy in to maximize growth potential.
Of course, you might be asking yourself what other ways we know that Cigna stock is poised to break out?
One way is by check with the world's greatest stock picker.
His method has given readers the opportunity to lock in peak gains of 1,000% - repeatedly.
He hasn't just gotten lucky during the historic bull market run either...
This champion stock picker first gave his readers the chance at fortunes during a huge market crash - Black Monday, August 2011, when the United States' credit rating was downgraded for the first time in history.
And he's locked in astonishing gains on a nearly regular basis ever since...