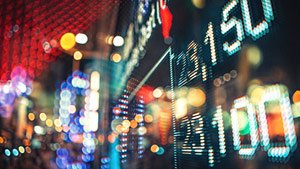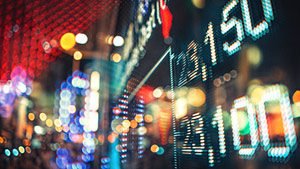 As the great prognosticator (and Yankee catcher) Yogi Berra once said, "It ain't over 'til it's over." And while we're experiencing the longest bull market in history, Money Morning Quantitative Specialist Chris Johnson sees a few cracks appearing in the stock market.
It's been a rough year for investors with the January-February swoon and the extended choppy recovery. Even as some of the market indexes touch record highs once again, gains are mostly muted year to date.
It seems the market is searching for its ultimate direction, and that could be the tipping point the bears have wanted for a long time.
Seasonality and sector rotation are in play right now. That means Q3 is not often very kind to the bulls. Leadership seems to be shifting, which normally is healthy, but in this case, some of the more defensive areas of the market, such as utilities, seem to be taking some of that lead.
That's why Johnson is starting to lean a little more bearish.
One of the biggest indicators, he says, is the iShares Russell 2000 ETF (NYSEArca: IWM). Strength in small stocks is usually a good sign for a healthy market, but that has not been the case in recent weeks. The Russell was mostly flat since June before finally moving higher Aug. 20.
The Night Trader is on pace to see 3,390% total winning gains per year – and now, he's disclosing his coveted strategy for the first time. You have to see this to believe it.
That was a good signal, and of course, the bulls welcomed it. The problem is that the Russell was flat while the rest of the market edged higher. Investors were not so sure about small stocks, and that uncertainty remains as a warning.
If the Russell ETF falls back into its sideways pattern by dropping back below $170 per share, it would negate its recent strength. Consider that a warning sign to watch.
And that's not the only indicator that the stock market could soon "turn over."
This Hidden Signal Is Lurking Over the Market