The Dow Jones Industrial doesn't know what direction to head in, but that didn't stop one marijuana penny stock from skyrocketing 126% in the past two days.
And thanks to its acquisition spree, the share price climb is just beginning...
You see, this cannabis investing firm is on a buying spree because of the massive growth potential of the marijuana market. Legal cannabis sales are expected to climb from $10 billion in 2017, to $24.5 billion by 2021.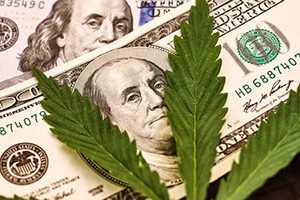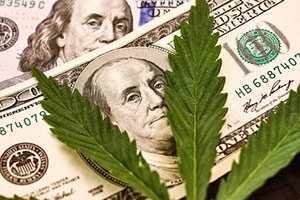 That's a 145% increase in sales in just four years.
And by investing in the most profitable up-and-coming segments of the marijuana industry, this firm will capitalize on the new "gold rush."
That's why this marijuana penny stock needs to be on your watch list...
Why the Stock Price of This Marijuana Penny Stock Is Skyrocketing
On Aug. 15, this company announced it acquired Fitamins, a distributer of vitamin and hemp-derived CBD (cannabidiol, a compound found in cannabis plants) products that caters to the Asian-American market.
CBD is believed to provide therapeutic effects, such as pain- and stress-relief.
By 2020, the CBD market is expected to be worth $2.1 billion, according to the Hemp Business Journal.
But this cannabis investment firm wasn't done with its acquisition frenzy...
On Aug. 22, it announced the acquisition of The Asher House CBD brand. The cannabis-investment firm will now control the Asher House Pet CBD line, which consists of U.S. hemp-derived CBD supplements for pets.
This cannabis company realizes that CBD products for pets could be a massive new segment in the $67 billion pet industry.
The 4 Cannabis Stocks to Buy Now: Profits of up to 1,000% could be likely this election year!
On top of that, the company also has a subsidiary called BudHire.
BudHire uses a formula to match the most qualified candidates to a broad spectrum of cannabis-related jobs.
Whether it's through CBD products or helping marijuana companies find staff, this cannabis firm has a diversified portfolio of cannabis investments that will help it capture profits from the $10 billion marijuana market.
And before the stock price for this marijuana penny stock climbs any higher, we had to make sure you saw this special report...
The One Marijuana Penny Stock You Need to See Today