Penny stocks are one of the best ways to achieve triple-digit returns in a short period of time. This is why we are giving you our list of the three best penny stocks to buy in 2018.
However, it's important to understand that investing in penny stocks can be risky if you are inexperienced or choose the wrong companies.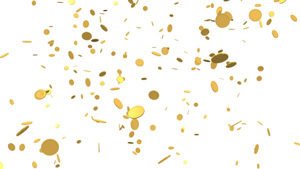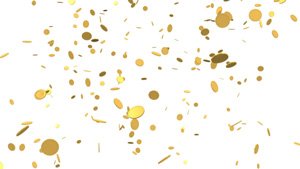 In order to identify the best penny stocks to watch, we use the Money Morning Stock VQScore™ system. The VQScore system cuts out the penny stock scams and shell companies, leaving the most profitable companies with the best growth potential.
Today, we're going to list three of the best penny stocks to buy this year, including one that could produce a triple-digit return for investors...
Best Penny Stocks to Buy in 2018, No. 3: Lloyds Banking Group
Lloyds Banking Group Plc. (NYSE: LYG) is a British financial firm that has been part of the global banking sector for almost three centuries. The company employs 68,000 people worldwide and has a value of around $60 billion.
The company's international financial network includes commercial and retail banking, international wealth management, and pensions and insurance.
Powerful Investment Income Stream: The Treasury is sitting on an $11.1 billion money pool. By adding your name to a special distribution list, you could begin collecting $1,795 or more every month. Get the details...
In 2009, Lloyds Group underwent a volatile merger. Since that time, it has experienced a radical turnaround where it has consistently grown earnings 20% on average over the past two years.
Over the past year alone, Lloyds group has boosted its growth in earnings by an astounding 29%.
The improvements the company has made are particularly evident in the returns it delivers to its investors.
Lloyds has a current dividend yield of 4.7%. It also has a price/earnings ratio of just 13, which is 30% below the industry average of 18.6.
LYG currently trades at $3.31. This penny stock is a massive bargain right now in this economy's prosperous financial sector. Even so, the steady returns produced by this British bank pale in comparison to our next favorite penny stock to buy this month.
The world has a surging demand for oil, and this is an energy company poised to benefit from this market. So much so that its stock could produce gains of 70% or more by the end of 2018...
Best Penny Stocks to Buy in 2018, No. 2: Advantage Oil & Gas
Advantage Oil & Gas Ltd. (NYSE: AAV) is a Calgary-based Canadian energy company that extracts and distributes oil. It produces approximately 35,000 barrels daily across its sites in Saskatchewan and British Columbia.
The company has an efficient extraction and distribution network that helps it cut costs and pass along significant returns to investors. Its profit margin in Q1 this year was 29%, compared to an industry average of 6.1%.
And market conditions are turning increasingly favorable for Advantage's future profits.
South America's oil production issues, new sanctions on Iran, and increased global trade instability have all driven up the demand and prices for Canadian oil.
And the West Texas Intermediate (WTI) crude futures reached $74.90 a barrel in July, which was the highest level since 2014.
Once a struggling market, the Canadian oil industry is now poised to report profits of $1.4 billion in 2018 - an increase that's sure to help Advantage's bottom line.
In fact, these conditions have given analysts a price target of $5.90. That's a gain of 71% over today's share price of $3.90.
[mmpazkzone name="in-story" network="9794" site="307044" id="137008" type="4"]
These are fantastic returns for a penny stock, but our favorite penny stock to buy right now promises gains of more than 100%...
Best Penny Stocks to Buy in 2018, No. 1: PDL Biopharma
PDL Biopharma Inc. (Nasdaq: PDLI) is a holding company that manages the pharmaceutical patents generated by Facet Biotech, the company's research and development branch.
Over the last 12 months, PDL's stock has risen 40% - and for good reason. Since a majority of the company's original patent holdings expired in 2016, the company has undergone an aggressive restructuring effort to streamline profitability.
Shortly after several of PDL's holdings expired, the company established a majority ownership position in Noden Pharma, a pharmaceutical company that owns the popular blood pressure drug Tekturna.
This deal was PDL's first acquisition of a commercial asset that could directly generate income for the company - and it's been paying off.
In 2017, PDL grew its year-over-year revenue and beat earnings estimates for every quarter.
And PDL's current market evaluation makes it an absolute bargain. PDL currently has an incredibly low price-to-book ratio of 0.5. As a result, if the company's share price rose to equal its book value, it would double - giving investors a 100% return.
As a result, PDL has more cash on hand than the company's market cap indicates - making the company undervalued by default. At $2.36 a share, that's an absolute steal.
As PDL continues to stage a dramatic turnaround, this discrepancy will quickly be corrected -and penny stock investors should lock in this profit opportunity now.
Stocks like PDL, Lloyds, and Advantage are easy to identify thanks to the VQScore system.
However, not all winning stocks are this easy to find. That's why we follow the world's greatest stock picker.
His method has given readers the opportunity to lock in peak gains of 1,000% - repeatedly.
He hasn't just gotten lucky during the historic bull market run either...
This champion stock picker first gave his readers the chance at fortunes during a huge market crash - Black Monday, August 2011, when the United States' credit rating was downgraded for the first time in history.
And he's locked in astonishing gains on a nearly regular basis ever since...