You can feel the groundswell in the legal cannabis industry. Not only are the medical benefits of cannabis the topic of conversation almost everywhere – now corporate America is diving in with both feet.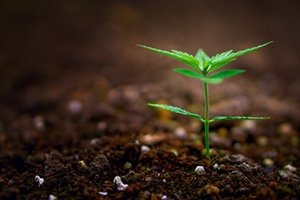 You've read about this several times here on Money Morning – and for good reason. Money Morning Defense and Tech Specialist Michael A. Robinson has been talking about the unstoppable trend heading this way for quite some time. And now with legalization in big markets like California and the nation of Canada, the profit potential is becoming enormous.
Arcview Market Research expects spending on legal marijuana to soar nearly 250% in the next five years.
Must See: Four Stocks That Could Make Investors Millions in Election Years Like This One
And now, one of the biggest catalysts for cannabis stocks is coming from the alcohol industry…
That's why "mainstream" beverage companies like Constellation Brands Inc. (NYSE: STZ) are investing heavily in the sector. In fact, the company announced it would spend $3.8 billion to increase its stake in Canopy Growth Corp. (Nasdaq: CGC) to 38%.
Constellation is a global beverage powerhouse with household names like Corona beer, Robert Mondavi wines, and Svedka vodka, among others. You might think that cannabis would compete with alcohol for market share, but they are really complementary areas. Both industries serve similar needs, and both face heavy regulation and scrutiny.
According to Deloitte, 60% of likely recreational cannabis customers won't smoke marijuana, but instead will consume it via novel products such as edibles… and beverages.
Indeed, Constellation is so convinced of this synergy that it made big investments in it already. And it would be the only company to do it.
And Constellation is far from the only beverage company making a push into the cannabis industry…
The Boom Is Here For Cannabis Stocks