If you told your kids playing video games was a waste of time, you might owe them an apology.
By 2021, the global esports market will be worth a staggering $1.6 billion.
Also known as electronic sports, esports are competitive video game matches between individuals or teams.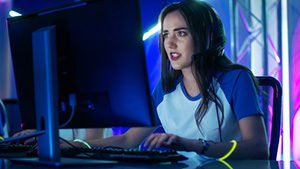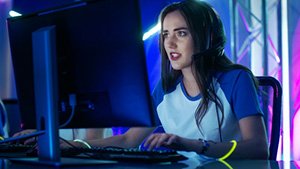 Through prize money, sponsorships, and revenue from streaming matches, expert video game players are becoming millionaires.
Saahil Arora took home a staggering $1.3 million from a tournament in 2015, according to Business Insider. As of January 2018, he was the third-highest earning esports professional, with total winnings of $2.8 million from 64 tournaments.
Fortunately, you don't have to be the best "Fortnite" player to make a killing from this soon-to-be billion-dollar industry...
We're still in the early stages of the esports revolution. And there's still time to get in early on this explosive new sector.
That's why today, we're going to show you how to position yourself now for the largest long-term profits.
Get Ready: Whenever Something Like This Happens, Folks Get The Chance To Make Millions
You don't have to take our word for it either.
While the competitive video game industry being worth billions might be hard to fathom, the numbers don't lie.
After all, people also didn't think there would ever be computers in every home.
Just ask early investors of Apple Inc. (Nasdaq: AAPL) and Microsoft Corp. (Nasdaq: MSFT) how getting in early on a new tech revolution worked out for them...
Here's the Appeal of the $1.6 Billion Esports Industry
In 2016, the largest group of U.S. esports viewers were between the ages of 25 and 34, according to Statista.com.
After surveying a few millennials, I found three reasons why they like to watch other people play video games...
The first is to learn tips on how to beat games that have them stuck.
They can instantly watch a video and learn the right moves to make to advance in a game. That beats the old ways of doing things, which was buying a game guide or hoping one of your friends could help out.
The second reason is entertainment.
As you can see in the video below, video games can get quite lively...
Video
Entertaining Moments in Esports
Aside from winning tournaments and sponsorships, video game players can earn advertising revenue from streaming their videos.
The more entertaining the videos are the more people tune in, and the more money a video game player can make.
Finally, fans consider the competitions a sport.
It may not be a sport in the traditional sense, but fans will argue there's no difference between watching an NBA game and two people playing in a NBA 2K video game competition.
There are teams and players to root for in both situations, and there will be a winner and a loser.
By now, you don't need convincing of how big this profit opportunity will be.
But what you do need to know is where to put your money.
For that, we released a special report on Aug. 17 that you can access right here. One analyst believes the stock price for this company could climb 138%, so you have to act now to make the largest long-term gains.
Supreme Court Declares This $400 Billion Business Legal
And it's planting a major seed for investors across America...
... because this one tiny company could multiply your wealth by seven times.
Find out how to grab your share of profits thanks to one of the biggest legalization bonanzas we've seen in decades.
Follow Money Morning on Facebook, Twitter, and LinkedIn.