Casino and gambling stocks are leading our readers to triple-digit profits, but I do owe you an apology...
Back on June 21, I recommended Dover Downs Gaming & Entertainment Inc. (NYSE: DDE). The casino and racetrack operator was trading at a ridiculously cheap 0.53 price-to-tangible book value, making it a remarkable takeover target.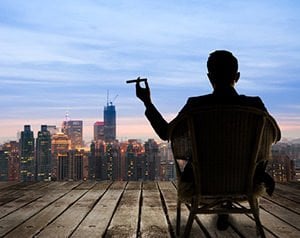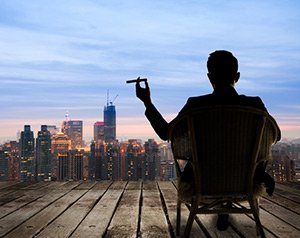 Eight weeks later, the stock price has skyrocketed 103% after a Rhode Island casino operator purchased it on July 23.
Then, we zeroed in on Nevada Gold & Casinos Inc. (NYSEAmerican: UWN), a casino operator that was expanding its operations into Washington.
Nevada Gold is now considering a deal to sell, according to GlobalNewswire.
Since we first brought UWN to the attention of our readers, the stock price climbed 16.27% from Aug. 3 to Aug. 27.
Now, 16% returns in less than a month and 103% gains in two months might be worth bragging about for some analysts.
But that's not good enough for us.
The truth is...
I owe you an apology...
You'll Never Believe How Big This Profit Opportunity Could Be
While I was busy pouring over price/earnings and quarterly revenue growth data for companies in the $450 billion global gambling industry, a special report slipped right by me.
Sign up for SMS so you never miss special events, exclusive offers, and weekly bonus trades.
Again, I have to apologize for not bringing this to your attention sooner...
On May 14, 2018, the nine justices of the U.S. Supreme Court decided in a 6-3 vote to make "bookmaking" LEGAL in the United States.
Not just in Nevada.
But in New Jersey and Delaware, too.
Shocking: This $400 Billion Black Market Is Going Mainstream
Pennsylvania, West Virginia, Mississippi, Connecticut, and dozens of other states now plan to follow suit just as quickly as their legislatures can pass the necessary local laws.
Specifically, the Supreme Court has legalized betting on football, baseball, basketball, hockey, and every other professional and college sport.
Which means that if your state decides to allow sports betting and you want to place a bet on your favorite football team...
You no longer have to find a shady "bookie" in your neighborhood to take your bet.
You no longer have to log on to an illegal (and probably unethical) offshore website in the Caribbean.
You don't have to travel all the way to a "sportsbook" in Nevada to place a legal wager.
Now you can just go to the nearest casino and plop your money down on the counter.
Or maybe just your neighborhood sports pub.
Before long, you'll even be able to place a bet on your cell phone!
If you love betting on sports, this will come as very welcome news to you.
But even if you don't like to gamble...
Even if you don't care about sports at all...
Even if you've never put a dollar down on your office pool for "March Madness..."
This groundbreaking Supreme Court decision will affect YOU.
It could, in fact, make you very wealthy.
Because in the next few years, you are going to see what I expect will be the biggest transfer of money OUT of the hands of organized crime...
And INTO the hands of savvy investors...
Please use this link to access an incredible presentation.
Follow Money Morning on Facebook, Twitter, and LinkedIn.
Join the conversation. Click here to jump to comments…
About the Author
Garrett Baldwin is a globally recognized research economist, financial writer, consultant, and political risk analyst with decades of trading experience and degrees in economics, cybersecurity, and business from Johns Hopkins, Purdue, Indiana University, and Northwestern.