One of my favorite memories of graduate school was a late-night conversation in the bar with a member of my cohort.
He'd just sold a pet-food company for a few million bucks to one of the largest players in his industry.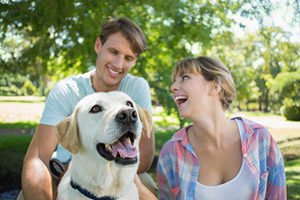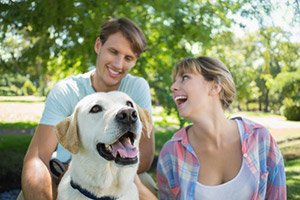 He was in his early 30s, had a wife and two kids... and now all the time in the world to spend this money.
I just wanted to know how he got into this business in the first place.
You see... behind every industry, there is a trend... a reason... a secret that leads entrepreneurs to pursue certain paths.
And the secret I learned from my colleague about pet food is perhaps one of the most incredible profit trends that I've witnessed in years as a market analyst and economist.
Now, I'm going to show you just how incredible this trend is by showing you exactly how you can cash in on the $86 billion pet industry.
Monster Margins in Pet Food
I don't want to out my friend for what he said, but I'll call him Mike.
What got Mike into pet food?
His answer: "There's an entire section of the U.S. population whose pets eat better than they do."
Who are they?
They're called millennials.
How to Profit off This $11.1 Billion Money Pool: By following a few simple steps, one IRS directive could help set you up to receive checks of up to $1,795 every single month thanks to a genius investment. Learn more...
I thought that he was joking at first.
But I've been looking at the numbers for three years, and every year I see eye-popping revenue growth in the pet industry.
A recent survey by TD Ameritrade shows that the average millennial pet owner will spend $1,295 per year on their dogs and $915 per year on their cats.
But that's nothing when you look at other parts of the survey...
Millennials expect to spend more money on their dogs over the course of their lifetime than they do on their own healthcare costs.
They are willing to spend roughly $2,000 for immediate treatment of a sick pet, and one in ten in this age group is willing to spend up to $10,000 to care for their animal.
Perhaps that is the reason why Mike is a millionaire today.
One of the products that he created was a canned filet mignon for cats.
This single-serve cat meal -- in a tiny can -- sold in stores for $20 a pop.
It cost him $2 to produce.
Those are 90% margins.
And Mike couldn't keep these things on the shelves.
It was more economical for him to sell the company than to deal with ratcheting up production enough to meet the demand.
The buyer could increase production and scale around the globe while paying Mike a seven-figure deal and a hefty royalty in the process.
Read that again: People were buying $20 filet mignon for a cat that can't say thank you - and probably doesn't even know the difference between the filet and ground chuck.
But it proves the massive profitability in the pet industry - and why American companies are paying top dollar to get in on the action...
Consumer Goods Bet Big on Pets
Mike's story isn't unique.
The sale of his company is part of a significant acquisition drive among companies looking to tap into the massive pet industry.
The U.S. pet industry, which includes pet products, services, and food, is expected to be worth $86 billion this year, according to Packaged Facts.
[pa_button slug="stocks-to-watch"]Stocks to Watch[/pa_button]
This surge in revenue is a critical driver in the merger and acquisition activity in the space this year. Through June 2018, there were 31 mergers and acquisitions in this space.
A large number of these deals involved pet food ingredient firms or human consumer goods firms building their market share in the pet food and nutrition industry.
In April, J.M. Smucker Co. (NYSE: SJM) acquired Ainsworth Pet Nutrition for $1.9 billion. General Mills Inc. (NYSE: GIS) purchased Blue Buffalo for roughly $8 billion.
And these acquisitions can help send stock prices soaring...
In just a month, the Blue Buffalo stock price climbed 19% thanks to the acquisition news.
And today, we wanted to share the next potential target in the pet industry.
In fact, it just hit our "Buy Zone"...
The Next Takeover Target in the $86 Billion Pet Industry
[mmpazkzone name="in-story" network="9794" site="307044" id="137008" type="4"]
The next potential takeover target is Central Garden & Pet Co. (Nasdaq: CENT).
The company is a producer and distributor of branded and private-label products for the lawn and garden and pet supply markets.
Click here to see all of our top-rated stocks, and you'll automatically get free updates on our top stocks, based on our proprietary rating system, the Money Morning Stock VQScore™.
If you're one who speculates on takeover deals, this is a stock to own...
It generated a significant amount of revenue from Walmart Inc. (NYSE: WMT), as it manufactures the retail giant's private-label-brand grass seed.
Central's dog and cat brands include TFH, Nylabone, Four Paws, Cadet, and Pinnacle. It also owns Nutrident and Comfort Zone, a cat anti-clawing spray.
While key metrics for the company are higher than where I'd traditionally like them to be, the firm's products fit seamlessly into the broader portfolio of products sold by major pet retailers.
Not only could it be an excellent strategic acquisition for a large retailer, but it also would fit into the growing lines of business for American food companies like Mars, JM Smucker, or General Mills.
These are three firms that have already made a splash in this sector over the last few years.
Even if it's not a potential takeover target right now, it's important to note that the company has a perfect VQScore of 4.
Public Law 92-313 Creates $11.1 Billion Cash Bonanza
Thanks to an obscure law, over 100 government agencies are required to pay rent, including the DOJ, FBI, and NASA.
This money is being funneled into the Treasury. And it's helped create an enormous $11.1 billion pool of money.
If you add your name to a special distribution list, you could begin collecting $1,795 or more every month from this powerful investment income stream.
Follow Money Morning on Facebook, Twitter, and LinkedIn.
About the Author
Garrett Baldwin is a globally recognized research economist, financial writer, consultant, and political risk analyst with decades of trading experience and degrees in economics, cybersecurity, and business from Johns Hopkins, Purdue, Indiana University, and Northwestern.