If you haven't been paying close attention, you might be surprised to learn that electric scooters are the latest transportation trend.
This is one just reason there is renewed excitement about a potential Lime IPO in the near future.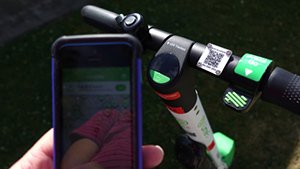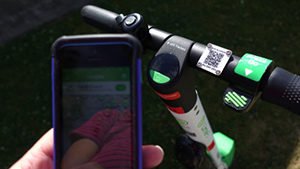 Lime was only founded in 2017 and just began offering these electric scooters this year.
And it already has a valuation of $1 billion…
Worldwide, the motorcycle and electric scooter industry is expected to be worth $22 billion by 2024.
A figure like this has more investors asking the question, "Can I buy Lime stock?"
Unfortunately, Lime remains a private company, and we don't have a date for the potential Lime IPO just yet.
But we can answer some questions about Lime to satisfy your curiosity and even give you another way to invest in IPOs like this one before they launch…
What You Need to Know About Lime
The concept for Lime – and its main competitor Bird – is similar to Uber and Lyft. People need to get from one place to another and will use an app to find transportation.
Instead of a car and driver picking them up as is the case with Uber, the Lime app will tell a user where they can locate the nearest scooter.
The customer pays $1 to unlock the electric scooter and then a fee of $0.15 per minute for its use. Once done, the customer leaves the scooter at their destination for the next rider to pick up.
LIVE ON CAMERA: Watch America's No. 1 Pattern Trader officially become $1,050 richer in 15 seconds! His secret to becoming a multimillionaire is so easy that anybody can do it. Click here for details…
Customers don't have to worry about returning scooters to a set location or charging them.
In the middle of the night, contractors will collect the scooters for charging and redistribution to high-traffic areas for the next day's use.
Lime was not always an "electric scooter" company.
It began as LimeBike, offering citywide bike rentals using the same concept. The company still offers these services but expanded to electric scooters in May, which was the catalyst for its massive growth.
Lime founders Brad Bao and Toby Sun have been working on expanding their vision and have received substantial backing.
Lime announced on July 9 that it had raised $335 million in a funding round led by Google Ventures, which focuses on lending capital to "bold new companies." A few of its other investments include 23andMe, Stripe, and Slack.
Lime also announced that Uber participated in this latest funding round as well.
In total, Lime has raised $467 million and is now valued at over $1 billion.
But instead of sitting on the sidelines waiting for the Lime IPO, we have a way you can make money off the electric scooter company right now…
Should I Buy Stock on the Lime IPO Date?