Name any revolutionary technology - the Internet of Things, self-driving vehicles, smart homes, cloud computing, immunotherapy - and you can be certain today's tech stock pick has a hand in it.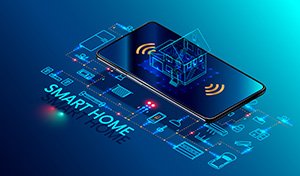 Its clients run the gamut from young tech start-ups to giant conglomerates like Alphabet Inc. (Nasdaq: GOOGL), Nike Inc. (NYSE: NKE), and everything in between.
In fact, this company has quietly established itself as the third-largest electronics manufacturing services firm in the world. Not bad, for a company most investors have never heard of.
A quick look at some of the industries it targets gives you an idea of the massive profit potential of this backdoor play...
The Internet of Things market, according to research firm MarketsandMarkets, is projected to grow from $170.57 billion in 2017 to $561.04 billion by 2022, at a compound annual growth rate of 26.9%.
According to Allied Market Research, the market for autonomous vehicles will hit $54.23 billion by 2019 and then grow at a 40% annual clip over the next seven years.
Statista projects the smart home market in the United States will roughly double from $27.5 billion in 2017 to $53.5 billion in 2022.
This company has become a go-to supplier for all these technologies. It's a one-stop shop that can take virtually any electronics project from conception to distribution - or, as it says, from "sketch to scale."
Don't Miss Out: The Treasury is sitting on an $11.1 billion cash pile, and a loophole entitles Americans to a sizable portion. Some are collecting $1,795, $3,000, or $5,000 every month thanks to this powerful investment...
That includes prototype creation, intellectual property protection, supply chain, and global distribution. Entrepreneurs and tech giants can rest assured this company is guiding the project every step of the way.
That's why it's been named one of the world's most admired companies by Fortune.
Plus, it has a top score from the Money Morning Stock VQScore™ system, which suggests that it's due for a rise.
And those are just several of the reasons this stock could jump 100% in short order...
From NASA to Nike, This Company Enables Innovators of All Kinds
Join the conversation. Click here to jump to comments…
About the Author
Stephen Mack has been writing about economics and finance since 2011. He contributed material for the best-selling books Aftershock and The Aftershock Investor. He lives in Baltimore, Maryland.