Coinbase is one of the easiest exchanges to use for first-time cryptocurrency buyers, and it will soon grow its user base of 13 million even further.
On July 13, Coinbase announced it was "exploring" adding Cardano (ADA), Basic Attention Token (BAT), Stellar Lumens (XLM), Zcash (ZEC), and 0x (ZRX).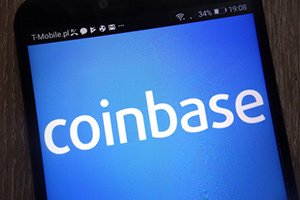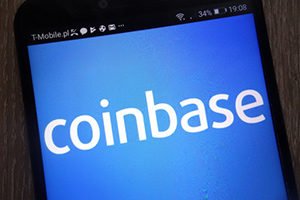 However, even with these potential additions, we still have one cryptocurrency that needs to be in every portfolio…
Crypto investors are speculating that with Coinbase making these coins easier to buy, the new demand will send prices higher.
And there's some proof this could happen to the five cryptos mentioned above…
When Litecoin was added to Coinbase on May 3, 2017, it was trading for just $15.88. The next day, it shot up 32.49% to $21.04.
On June 12, Coinbase announced its intention to add Ethereum Classic (ETC) to its crypto options. Just mentioning ETC could be added to the crypto exchange sent the prices up 25.44% from $12.93 to an intra-day high of $16.22.
Because there could be a short-term profit opportunity, we wanted to give our readers the most important details about each coin.
That way you'll know if it fits into your investing plans.
Then we'll show you the coin that could bring you a 1,414% return…
The Next Cryptocurrency on Coinbase, No. 5: Cardano
Even before the July 13 Coinbase announcement, we've had our eye on Cardano.
Money Morning Cryptocurrency Expert David Zeiler listed ADA as one of the best cryptos to buy in 2018 in February.
It's designed to serve as a store of value like Bitcoin, offer cheaper peer-to-peer transactions like Litecoin, and have smart-contract capabilities like Ethereum. The Cardano team has designed the crypto to run applications for individuals, organizations, governments, and financial institutions.
The price of Cardano was $0.10 as of Sept. 4.
The Next Cryptocurrency on Coinbase, No. 4: Basic Attention Token
Brendan Eich, the co-founder of web browsers Mozilla and Firefox, created the Basic Attention Token as a payment solution within the new Brave Browser.
The goal of Brave is to create a friendlier digital advertising ecosystem.
See Why Bitcoin Is Far from Dead: Cryptocurrency legend Michael Robinson just revealed why Bitcoin could be poised for a record-breaking rebound. Before the mainstream public gets any wiser, you need to see this now.
Web users interact with ads and get paid for their "attention," publishers are rewarded for publishing quality content through tips in BAT and ad revenue splits, and digital ad agencies receive more useful metrics on how viewers interacted with their ads.
The price of BAT is $0.23.
The Next Cryptocurrency on Coinbase, No. 3: Stellar Lumens
Just like Cardano, Stellar Lumens also made Zeiler's list of best cryptocurrencies to buy in 2018.
Stellar aims to connect people, payment systems, and banks.
International Business Machines Corp. (NYSE: IBM) is currently working with Stellar on a project called Hyperledger Fabric, which builds open-source blockchain tools to support payment infrastructures.
The price of Stellar is currently $0.22.
The Next Cryptocurrency on Coinbase, No. 2: Zcash
Zcash is a privacy-based coin that offers shielded transactions that don't disclose the sender, recipient, and value of a transaction.
It was a bit surprising to hear Coinbase was "exploring" this coin, as it could bring unwanted attention from regulators.
One of the issues with cryptocurrencies that government officials worry about is its potential for money laundering.
Currently, Zcash is trading for $157.68.
The Next Cryptocurrency on Coinbase, No. 1: 0x
The team behind 0x believes that one day, all assets will be tokenized.
From stocks to platinum, you will be able to own that asset in a digital form. The challenge is that digital asset holders will need a trusted exchange to use.
That's where 0x comes in…
0x aims to create a standard protocol on the Ethereum blockchain that would allow anyone to operate a decentralized exchange.
Users wouldn't have to wait for a company to establish and clear a transaction.
They could do it all on their own.
Currently, 0x is trading for $0.80.
And while all these coins could see a short-term price bump if they were added to Coinbase, this is still the cryptocurrency you need to buy for massive long-term gains…
The Shocking Reason Why We Think Bitcoin Could Hit $100,000 (and How You Could Make Millions)