After years of subpar performance, North American oil production is back.
According to a report published by the U.S. Energy Information Administration last week, U.S. oil production rose to 10.7 million barrels a day in June.
This is the latest jump in what has turned into a two-year rally for a beleaguered North American oil industry.
And it shows no signs of letting up - June's numbers put the United States on track to reach a record 11 million barrels a day before the end of the year. That would mark a 43% increase over 2013 production highs.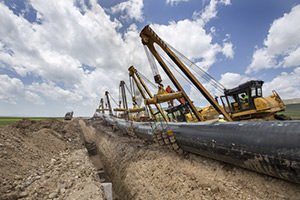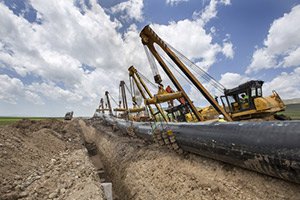 That's the highest level of output in American history. And it's created chronic demand among America's oil companies for oil infrastructure to transport and process crude.
Today, we're going to show you how to invest in this demand with an oil pipeline stock - and make a killing in the process...
America's Oil Renaissance Is Here - and So Are the Profits
Lapses in production from international rivals have fostered America's sudden oil boom.
On Nov. 4, the Trump administration plans to reinforce previously waived sanctions on Iran as part of the U.S. withdrawal from the Iran Nuclear Deal. Part of these sanctions involve the Middle Eastern nation's oil exports.
According to an official at the U.S. State Department, the administration has no intention of granting waivers to Iranian oil producers, and nations dependent on Iranian production "should be preparing now to go to zero."
Urgent: Oil prices could soar to $100 (or higher) ahead of largest IPO ever - click here to see how you could triple your money from oil's epic rise.
While many anticipated a drop in Iranian exports following the announcement, officials at the National Iranian Oil Co. indicate that Iran's oil shipments are declining at a much faster pace than initially predicted.
While many experts expected the nation's oil shipments to fall by 1 million barrels by the end of the year, evidence suggests that this fall has already occurred and will continue to drop dramatically as Nov. 4 approaches.
Iran's restricted oil exports have tightened global supply and forced global oil producers to pick up the slack.
Russia increased its daily oil production by 1.5 million barrels in July, while OPEC signaled that it will also temporarily boost output to meet rising demand.
However, the United States is experiencing the largest increases in output and exports as the threat of a global shortage grows larger.
In June, U.S. oil exports reached a record 3 million barrels a day - more than is produced by 10 of OPEC's 13 member nations.
Meanwhile, U.S. oil production has smashed the nation's record 1970 production level of 9.6 million barrels a day and eclipsed Saudi Arabia as the world's second-largest producer.
In fact, according the International Energy Agency, the United States could "topple" Russia as the world's largest oil producer by the end of the year.
The numbers are certainly there. Last week, the weekly Baker Hughes Rig Count announced that the number of active oil rigs in the United States had risen to an unprecedented 862 - one of the highest numbers of operational rigs on record.
However, oil companies won't be able to cash in on this boom without the transportation and refinement network necessary to bring their crude product to market.
That's where our profit play comes in.
We've identified a company that's perfectly positioned to profit from increased demand for everything from pipeline construction to global oil transportation.
With a Money Morning Stock VQScore™ of 4, this stock is set up for tremendous gains - over 110%...