On Aug. 20, Walmart Inc. (NYSE: WMT) closed a $16 billion deal with Flipkart, India's top e-commerce retailer.
Wall Street loves the deal's potential for Walmart stock – the company's stock rose slightly after the announcement.
After all, Walmart's move into Asian markets gives the company access to one of the world's fastest-growing middle classes. Plus, that rapidly expanding consumer base is clamoring for American products.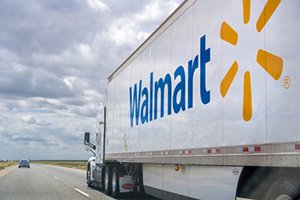 However, we've seen this move done before – with far more profitability.
Walmart's deal is just the latest in a string of transpacific partnerships that are creating tremendous profit opportunities for savvy investors.
And while the ink on Walmart's deal is still drying, there's one company that's already giving Asia's middle class what they want – and making a killing in the process…
Walmart's Shareholders Will Be Left Tapping Their Feet  
With 1.3 billion people, aggressive GDP growth and a booming middle class, India is on the verge of becoming one of the greatest investment opportunities of the 21st century.
Flipcart helps Walmart tap into that potential.
As India's top e-commerce company, Flipcart serves more than 800 Indian cities and makes over 500,000 deliveries daily, beating out Amazon.com Inc.'s (Nasdaq: AMZN) India operations.
Don't Miss Out: The Treasury is sitting on an $11.1 billion cash pile, and a loophole entitles Americans to a sizable portion. Some are collecting $1,795, $3,000, or $5,000 every month thanks to this powerful investment…
And that's in addition to the company's forays into artificial intelligence and development of everything from national mobile networks to household appliances.
Walmart's 77% stake in Flipcart gives it direct access to the distribution system of India's most popular retailor. However, Walmart can't exactly hit the ground running and begin raking in profits.
Establishing efficient trade networks, identifying successful product strategies for Indian customers, and interlinking Flipcart's ecosystem with Walmart's American operations will take years to achieve.
Investors could be waiting years for any meaningful returns…
However, there's another company tapping into the same trends driving India's spectacular consumer growth – and it's already generating tremendous profits for shareholders.
You see, China is undergoing the same kind of middle-class boom as India.
According Forbes, China currently has more than 500 million middle-class consumers, nearly twice the population of the entire United States.
Analysts estimate that this number will balloon to well over 600 million by 2022.
This expanding middle class is fueling the growth behind an immense retail market. Just last year, China's retail industry was worth $6 trillion dollars. This is a 400% increase from 2010 levels and over nine times the amount from 2000.
According to Money Morning Executive Editor Bill Patalon, this growth is occurring on an unprecedented scale.
"Remember, on a global basis, two-thirds of 'real GDP' is due to China and emerging Asia," Bill said. "The former 'Big Three' – North America, Western Europe, and Japan – only account for 29% of what the world produces."
In other words, China's rates of production and consumption are off the charts. And they're only going up.
Our top pick to take advantage of Asia's growth has been tapped into China's profit potential since its inception.
Already controlling over 50% of China's online retail market, it's a company perfectly positioned to profit from Chinese consumers' aggressive demand for digital retail…