Jack Ma stunned the world late last week when he announced he was stepping down as executive chair of Alibaba Group Holding Ltd. (NASDAQ: BABA). And you might not find a better time to buy Alibaba stock than right now...
On Sept. 8, the 54-year-old Jack Ma announced he would step down as the Chinese retailer's executive chair next September.
[pa_button slug="fang-updates"]Get FANG stock research and analysis delivered right to your inbox.[/pa_button]
Wall Street did not take the news lightly.
Alibaba's stock dropped 5% after Ma's announcement, pushing shares to a year low and fostering rampant speculation about the future of the company as CEO Daniel Zhang takes the reins.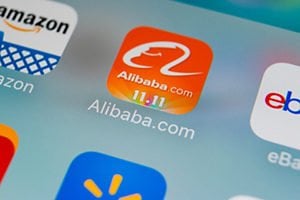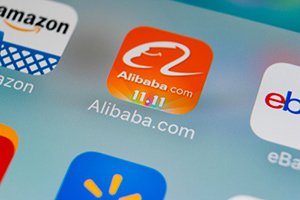 For the last two decades, many investors have credited Alibaba's tremendous growth directly to Ma, a former schoolteacher who helped establish the company in 1999.
But there's no reason to panic.
In fact, this is creating a huge opportunity for investors...
Ma Built a Self-Sustaining Profit Machine
Since founding Alibaba 19 years ago, Jack Ma has emerged as one of China's most recognizable business figures, serving as the company's charismatic figurehead and the mind behind many of the company's most successful business decisions.
Under Ma's watch, Alibaba has grown from a small online storefront in Hangzhou, China, to the nation's largest digital retailor, netting $10.2 billion in the last fiscal year.
"Federal Rent Checks": Thanks to an obscure law, over 100 government agencies are required to pay rent. By following a simple investment strategy, you could receive checks of up to $1,795 every month. Read more...
Since taking the company public in 2014, Alibaba soared 73% on the back of explosive sales and its potential to dominate Chinese e-commerce much like Amazon Inc. (NASDAQ: AMZN) did in the United States.
And there's no reason to think this growth will stop just because Ma is leaving the company helm.
You see, this transition has been a long time coming for Alibaba.
According to The Wall Street Journal, Ma began a gradual leadership transition five years ago when he stepped down as the company's CEO, handing the reigns over to Daniel Zhang.
Zhang has been responsible for much of Alibaba's spectacular growth over the last few years. Since joining the company in 2007, he's spearheaded Alibaba's successfully retail formula that combines online shopping with brick-and-mortar locations.
He is also responsible for the implementation of "Singles Day," Alibaba's largest and most profitable annual sales promotion.
Ma has announced that Zhang will now replace him as the company's executive chair in September 2019.
Judging by Zhang's successful performance as CEO over the last five years, Ma's choice is a clear sign he intends the company to continue with business as usual following his departure.
According to Ma, "Alibaba has seen consistent and sustainable growth for 13 consecutive quarters" under Mr. Zhang.
"His analytical mind is unparalleled, he holds dear our mission and vision, he embraces responsibility with passion, and he has the guts to innovate and test creative business models."
In short, Ma's handpicked successor is not only prepared to lead China's largest digital retailor, he's going to do so in much the same way Ma has for the last 19 years.
That's why Wall Street is overreacting. And that's great news for investors.
In fact, situations like this are why Money Morning Executive Editor Bill Patalon loves Alibaba stock...