Investors looking for triple-digit gains for little upfront investment often turn to penny stocks for promising returns. That's why we're bringing you the three top penny stocks to watch in September 2018.
In order to makes sure we're investing in penny stocks that can deliver the strong returns we're looking for, we use the Money Morning Stock VQScore™ system.
Using the VQScore system allows us to weed out unprofitable companies and useless shell companies. We screen for stocks trading under $5 a share - the U.S. Securities and Exchange Commission's definition of a penny stock.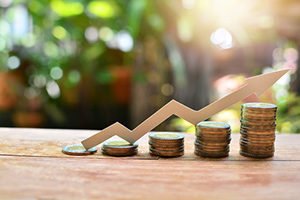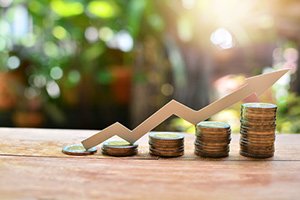 This month, the VQScore system identified three of the best penny stocks that have the potential to double.
In fact, one of them could jump 136%...
Top Penny Stocks to Watch in September, No. 3: City Office REIT
City Office REIT Inc. (NYSE: CIO), focuses on the acquisition and operation of upper-end real estate in the United States and Canada.
The company's recent earnings report exceeded analyst expectations by $0.02, with earnings per share (EPS) of $0.28. And its quarterly revenue rose over 24% from the year-ago quarter, hitting $31.5 million.
How to Profit off This $11.1 Billion Money Pool: By following a few simple steps, one IRS directive could help set you up to receive checks of up to $1,795 every single month thanks to a genius investment. Learn more...
Meanwhile, CIO's gross profits have risen consecutively for the last three years, doubling its bottom line since 2014.
And it doesn't look like it's going to slow down any time soon.
The company's management has projected earnings of $7.23 million in the future, a 25% climb from current levels.
The shares currently sell for $12.57. And Analysts on Wall Street believe the price target should be $15.50, a 23% rise from current levels.
However, that price target is small change compared to our other top penny stocks for September 2018...
Top Penny Stocks to Watch in September, No. 2: Alexander & Baldwin
Hawaii-based Alexander & Baldwin Inc. (NYSE: ALEX) develops agricultural land and real estate and maintains a robust sugar cane manufacturing presence.
Since its first appearance on the top 25 VQScore stocks, ALEX has climbed 15%, giving lucky investors a sizable return.
However, we believe ALEX still has plenty of room to run.
In its Q2 earnings report, ALEX turned in an earnings beat, reporting $0.66 in EPS versus a $0.42 analyst forecast.
The company also turned in a 22% increase in revenue versus the year-ago quarter, reaching $113.3 million in annual gross revenue.
And there are several catalysts that could drive the company's profits even higher.
Recently, ALEX sold 313 acres of its property to the state of Hawaii for a sale price of $8.6 million.
The proceeds from this sale will be used to redevelop a shopping complex ALEX is developing in Lau Halla, Hawaii, 88% of which has already been leased by lucrative tenants.
ALEX shares currently sell for $22.95. The target price, though, is up to $35 per share, a nearly 53% advance from the current price.
That's a significant gain. However, our top penny stock for September 2018 is on track for even greater returns.
It's a biotech company on the verge of an impressive medical breakthrough - and gains of over 130%...
[mmpazkzone name="in-story" network="9794" site="307044" id="137008" type="4"]
Top Penny Stocks to Watch in September, No. 1: Exelixis
Located in Alameda, California, Exelixis Inc. (NASDAQ: EXEL) focuses on developing new treatments for a wide range of cancers using genomics - the study and editing of genomes. The company's flagship drug, Cometriq, is a breakthrough treatment for medullary thyroid cancer.
Since receiving approval for Cometriq in 2012, Exelixis has struck several deals to distribute Cometriq internationally, boosting the company's gross profits by 136% between 2016 and 2017.
In 2016, the U.S. Food and Drug Administration gave Exelixis approval to use cabozantinib, the underlying drug in Cometriq, to treat kidney cancer, considerably expanding the market size of the company's flagship drug.
With the European Union granting similar approval in May, Exelixis is likely to outpace expectations for the foreseeable future.
In fact, it already is: Exelixis beat Q2 earnings estimates last month by a staggering 75%.
This kind of performance has led analysts to give Exelixis a high price target of $40 - a 136% increase over today's price of $18.
That's a great return from one of the biotech industry's cutting-edge companies. However, if you want even stronger returns, you have to check this out...
Public Law 92-313 Creates $11.1 Billion Cash Bonanza
Thanks to an obscure law, over 100 government agencies are required to pay rent, including the DOJ, FBI, and NASA.
This money is being funneled into the Treasury. And it's helped create an enormous $11.1 billion pool of money.
If you add your name to a special distribution list, you could begin collecting $1,795 or more every month from this powerful investment income stream.