Markets have been mixed over the last month.
However, that didn't stop one marijuana penny stock from soaring 126% in just two days.
And with all the acquisitions this company is pursuing, these gains are just the beginning…
You see, this marijuana investment company is on a shopping spree because of the enormous profit potential in the legal cannabis market.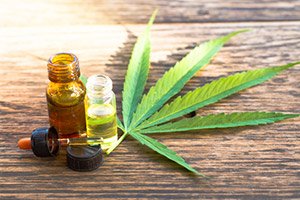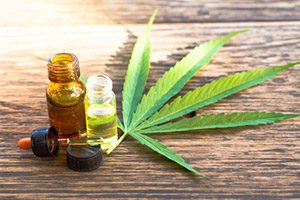 In fact, legal marijuana sales are expected to skyrocket from $10 billion last year to $24.5 billion by 2021. That's an increase of 145% in only four years.
By making investments in the most up-and-coming and profitable segments of the legal cannabis market, this company will be able to capitalize on what promises to be the new cannabis "gold rush."
If you are looking for marijuana penny stocks to watch, this is one that should be at the top of your list…
Why This Obscure Marijuana Penny Stock Is Going to Soar
On Aug. 15, this company announced it was acquiring Fitamins, a major distributor of vitamins and hemp-derived CBD that focuses on the Asian-American market.
CBD stands for cannabidiol, which a compound found in cannabis plants. Its popularity has soared in the past several years due to its medicinal use.
The 4 Cannabis Stocks to Buy Now – Profits of up to 1,000% Could Be Likely This Election Year!
Specifically, products made from CBD, such as oils and topical locations, are used for the relief of pain, anxiety, seizures, and depression, and even on certain types of cancer.
And it's likely to generate even stronger returns down the line. Hemp Business Journal says that the CBD market alone could be worth $2.1 billion by 2020. And that's likely a conservative estimate.
And that's not all.
On Aug. 22, this cannabis company announced that it was also acquiring The Asher House CBD brand.
This company will now have full control of the Asher House Pet CBD line, which consists of U.S.-based hemp-derived CBD supplement products produced for pets.
This cannabis investment company recognizes the value in CBD – and also that there is a tremendous market in therapeutic solutions for pets. In fact, the pet industry alone is worth $67 billion.
In addition, August's top-performing pot stock has another noteworthy subsidiary called BudHire.
Since the marijuana industry is so regulated, companies are forbidden from advertising on regular channels such as social media, major search engines, and some job boards. That's added a hurdle for finding the most qualified employees.
BudHire has developed a formula that matches the most qualified candidates to a broad list of marijuana-related jobs.
Whether it is through helping cannabis companies find qualified staff or making CBD products more available to consumers, this marijuana investment firm has amassed a diversified portfolio of legal cannabis companies that is going to help it capture a piece of the $10 billion marijuana market.
Before there are even more gains in this marijuana stock, we have to make sure Money Morning readers got in on the bottom floor of this staggering profit opportunity in the cannabis industry…
The Top Pot Penny Stock to Buy Today