You've probably heard of blockchain before. You may even associate it with cryptocurrency.
However, blockchain is much bigger than cryptocurrency. It's a transformative technology that has the power to change almost every industry.
And the value of blockchain technology is on the verge of skyrocketing.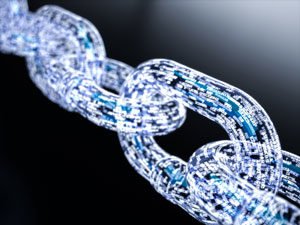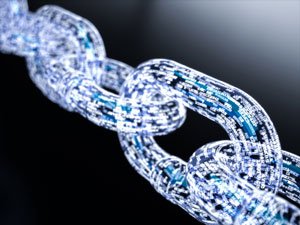 Gartner, a research consulting firm, believes that blockchain already created a value of $4 billion for businesses in 2017. It forecast that value will hit $21 billion by 2020 and then climb to $176 billion five years later. By 2030, Gartner forecasts an enormous increase to $3.1 trillion in business value.
Those are simply stunning projections, and it's why we've uncovered one of the best blockchain stocks to buy in September 2018.
This stock has the potential to double your money in a matter of months.
But before we show you one of the top blockchain investments today, we want to show you exactly why this technology has such lucrative potential...
What Is Blockchain?
Blockchain technology is an anonymous, public digital ledger.
Blockchain users are able to record any kind of transaction both privately and transparently. Say Person A needs to pay for a product from Company B. Using blockchain, Person A can securely send a cryptocurrency payment to Company B, where both parties can verify the transaction occurred.
Stunning: New innovation will be like "adding twin turbos to the Bitcoin engine" - and could send its price to $100,000. Learn more...
This ensures there's no dispute over the transfer of funds and eliminates the need for a costly financial institution to serve as a middleman.
The potential for uses in financial services, medical records, and the supply chain industry, to name just three, is enormous.
To see an example of how that can work, look at the real estate industry.
This February, a homeowner sold a home by handling the transaction through the blockchain. Futurism.com reports that Propy, a startup, recorded every step in the process via blockchain.
The process was fast, secure, and convenient.
If you've ever sold a house, you know that many documents need to be signed and sent to other parties.
Using blockchain, no one can say they didn't have a check or didn't receive a document for signature, because the digital ledger records everything for everyone to see and verify.
Multiply that by millions of transactions globally, and blockchain has the potential to create the incredible value Gartner is projecting.
As Money Morning Defense and Tech Specialist Michael Robinson points out, blockchain can be used to settle contracts as well as to conduct transactions. Bank fees will become a thing of the past. Potential litigation can be avoided.
And major companies are already getting into the game...
Why Major Companies Are Eyeing Blockchain
Howard Shultz, the executive chair of Starbucks Corp. (NASDAQ: SBUX), told FOX Business News that Starbucks was considering using blockchain technology.
Shultz believes that an app for Starbucks can be built using blockchain and perhaps a proprietary Starbucks digital currency for its customers.
Now, Robinson is skeptical that Starbucks will become a market leader in blockchain, but the conversation is a sign of how businesses and heads of companies are thinking about blockchain.
That's an amazing trajectory for a concept few people had heard of 10 years ago.
And while companies think about how they can adopt the technology, we've found a company that's already pioneering its use.
That means if you want the best blockchain stock to buy, then you need to look no further than this tech giant...
The Best Blockchain Stock to Buy Now