If you're a retiree or on the verge of retirement, it's critical to think about the best ways to build and preserve your personal wealth.
One of the most lucrative ways to provide yourself with a steady income is to own income stocks.
These are stocks that can generate large annual dividends and have significant potential for share appreciation.
But in a sea of thousands of dividend stocks, it can be difficult to identify the best income stocks for 2018 and beyond.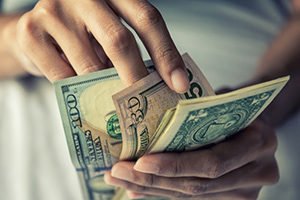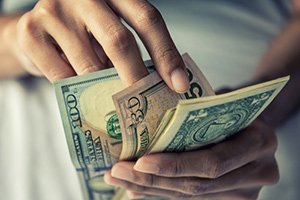 That's why we use our secret income weapon - the Money Morning Stock VQScore™ system.
Today, we're looking at three income stocks with double-digit yields, including one with triple-digit growth potential...
Income Stock to Own, No. 3: Mobile TeleSystems
Right now, investors are trying to ride out whatever growth is left in the U.S. mobile telecommunications market.
Instead, they should be looking to emerging markets, where one of the top dividend-paying stocks exists.
"Federal Rent Checks": Thanks to an obscure law, over 100 government agencies are required to pay rent. By following a simple investment strategy, you could receive checks of up to $1,795 every month. Read more...
Mobile TeleSystems (NYSE: MBT) owns 31% of the Russian telecom market and has incredible cash flow. The company's operating cash flow to revenue was a stunning 32.65% last year.
And things are only getting better.
The company recently announced a large stock buyback program that will fuel additional share price gains on top of its mouthwatering dividend of 14.58%.
Yahoo Finance pegs the company's one-year price target at $11.20 per share. That figure represents 36.4% upside from Friday's closing price.
And the VQScore System rates the company's stock as a perfect 4, indicating that it's a buy right now.
However, those returns are nothing compared to our second favorite income stock...
Income Stock to Own, No. 2: Pitney Bowes
Pitney Bowes Inc. (NYSE: PBI) is an international technology company undergoing a remarkable shift in its corporate strategy.
Shares fell in August by 14% as some investors threw in the towel because of impatience.
But the VQScore says this company is about to bounce back in a big way, and tapping into a 10.4% dividend is a nice bonus on top of it.
Pitney is currently shifting away from the traditional business of mail and shipping operations. It is now turning its strategy to e-commerce shipping.
Yahoo Finance lists a one-year price target on PBI stock at $11.80. That figure represents potential upside of 63.8% over the next 12 months.
A 63% gain is a strong return. However, our top income stock has an even stronger dividend and even greater growth potential.
It's an energy firm with a massive dividend on the verge of generating a return of over 160%...