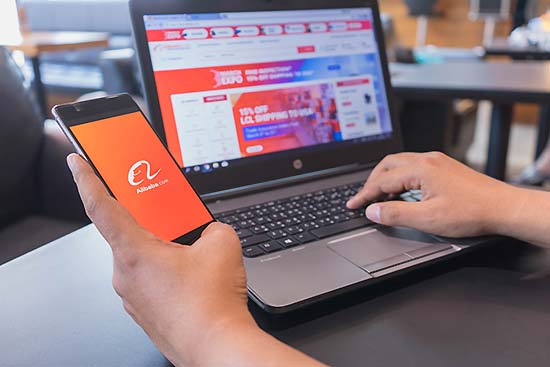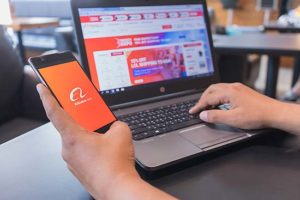 Don't let the news of the day change your investment strategy. You don't want to sell winning companies – the ones that dominate their sectors – because of a single event.
That's especially true this week with the Chinese e-commerce juggernaut Alibaba Group Holding Ltd. (NYSE: BABA). The company confirmed recently that its founder and leader Jack Ma will step down as executive chair next year and leave the company board of directors the year after that.
As with many uber-successful business people, like Bill Gates, Ma will turn his energies toward "doing good" and following projects that are special to his heart.
But where does that leave Alibaba stock?
The answer is, "in great shape." Ma built the company and set it on a path that will sustain its growth, even if he, himself, is not steering its day-to-day activities.
Money Morning Executive Editor Bill Patalon agrees. You see, Ma was astute enough to plot out the future of his company before he decided to leave. Such a succession plan is sometimes a rarity among large corporations, and Alibaba is Asia's most valuable company, according to its market capitalization.
That's a big reason why the company can navigate the current environment, which is rife with trade war fears and an escalation between the United States and China. The company has been successful, dominating the Chinese e-commerce industry, and there is no reason to think that will change anytime soon.
Life-Changing Profit Potential: One tiny firm is rapidly developing the parts for a game-changing technology – and the gains from its stock, trading for less than $10, could turn every $1,000 invested into $4,719. Learn more…
Why should it? Ma handed the over reigns of the company several years ago to the now-CEO Daniel Zhang.
It was under Zhang that Alibaba saw its tremendous growth over the past few years. And since its IPO in 2014, BABA stock has soared more than 75%.
Zhang was also responsible for "Singles' Day," the company's largest and most profitable annual sales promotion. Singles' Days is a one-day shopping specatular, not unlike Amazon's Prime Day, but so much larger. Last year, the company topped $1 billion in sales within the first two minutes. It was more than $10 billion about an hour later.
The difference is its size. In 2017, Prime Day reached $2.4 billion in sales – not bad in anyone's book. But Singles' Day hit $25.3 billion, according to Internet Retailer.
Singles' Day is an unofficial Chinese holiday mostly celebrated by young people. Alibaba turned it into retail's biggest day, the next one being Nov. 11, 2018.
With leadership just taking the next step toward an orderly transition and a monster selling day just around the corner, Alibaba stock's recent weakness is clearly an overreaction, according to Patalon.
In fact, he thinks this is one of the absolute best stocks you can buy and hold for decades. As he calls it, Alibaba is a "one-stock wealth machine."
Alibaba Stock Price Today Is an Incredible Buying Opportunity