For the last 45 years, Russia and Saudi Arabia have dominated global oil production. However, U.S. production is roaring back - and we have a stock that could double your money in the process.
Last week, the U.S. Energy Department announced that the United States surpassed Russia and Saudi Arabia to become the world's largest oil producer. It's the first time since 1973 that the U.S. has been No. 1.
America's stunning rise to the top of the production is the newest for our favorite oil stock.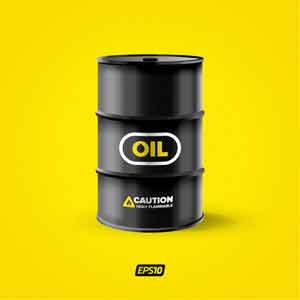 You see, the announcement is the just the latest in a string of bullish reports for the American oil industry since it began rallying in 2015.
Over the last three years, smart money has been pouring into the development of oil infrastructure - the pipelines and processing plants that America's oil companies desperately need in order to get their product to market.
Our favorite oil stock is perfectly positioned to take advantage of America's oil renaissance - and make a killing in the process...
U.S. Oil Production is Undergoing Explosive Growth
America's dominance of global oil production is the result of rising geopolitical tensions and advances in drilling technology.
On Nov. 4, the White House plans to reinstate previously repealed sanctions on Iran in an effort to clamp down on the nation's nuclear program. A large part of these sanctions involve the Middle Eastern nation's oil production and exports.
According to an official at the U.S. State Department, the administration has no intention of granting waivers to Iranian oil producers, and nations dependent on Iranian production "should be preparing now to go to zero."
"Federal Rent Checks": Thanks to an obscure law, over 100 government agencies are required to pay rent. By following a simple investment strategy, you could receive checks of up to $1,795 every month. Read more...
Many of Iran's chief oil customers have heavily restricted their purchases from Iran following the United States' announcement, driving Iran's output down by over 1 million barrels a day.
Iran's restricted oil exports have tightened supply and forced global oil producers to pick up the slack.
Russia increased its daily oil production by 1.5 million barrels in July, while OPEC signaled that it will also temporarily boost output to meet rising demand.
However, the United States has mustered the largest increases in output and exports as the threat of a global shortage grows.
According to estimates from the U.S. Energy Department, the United States is producing upward of 13 million barrels a day. That's 15.6% of the planet's entire output.
[pa_button slug="oil-and-gas-alerts"]Get all of the latest oil and gas news delivered straight to your inbox the moment it's released.[/pa_button]
Much of this increase is possible due to rapid technological advancement in oil drilling.
Faster drilling, better well designs, and widespread use of fracking have made it possible to reach oil deposits that were previously inaccessible.
The fracking industry alone is expected to grow by 20% this year, closing in on the profit record of $29 billion set in 2014.
And that's great news for our top oil stock to buy.
You see, booming oil production and demand also bolsters the bottom line of the oil transportation industry. These are the companies that maintain the pipelines and refinement centers crucial to delivering oil to the market.
The stock we're bringing you today is a key oil transporter. The company handles over 25% of oil and natural gas transportation in North America - a figure that's certain to grow as oil production continues to increase.
Here's our top oil stock to buy right now - and why we think it could soar at least 100%...
TransCanada Corporation Is Our Best Oil Stock to Buy Now