We've uncovered a NASCAR stock with triple-digit return potential thanks to the Money Morning Stock VQScore™.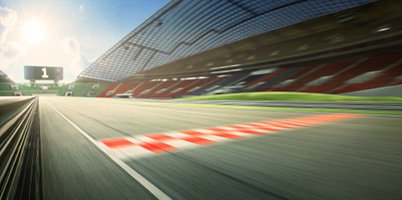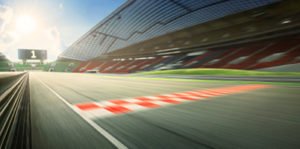 The company that popped up on our radar is Speedway Motorsports Inc. (NYSE: TRK).
Speedway Motorsports may not be a household name, but you've almost certainly heard of the venues it owns. Millions of people flock to its properties each year.
Speedway Motorsports owns eight of the premier tracks on the NASCAR circuit, including Charlotte Motor Speedway and the famed Bristol Motor Speedway.
They hold 24 sanctioned races a year at those locations, plus crowd-pleasing qualifying races, the Richard Petty Driving Experience, and countless concerts.
The locations also offer souvenir merchandising, have a race-related radio networks, and make their small-scale modified racecars. Stock car racing is their primary business.
Listen to the talking heads, and they'll tell you that an ongoing slowdown in NASCAR would be a disaster for their balance sheet.
But when you check the engine of this company, you'll find something far more interesting: a "buying" opportunity…
Why Speedway Motors Just Hit Our "Buy Zone"
It's true, fewer people are tuning in to watch NASCAR in 2018. Television ratings for the first 16 events (the Fox portion of the season) were down approximately 20%, according to ESPN.
But Speedway is still making a killing off of its TV contract.
The current TV contract between NASCAR and a combination of Fox Sports and NBC Sports lasts until 2024. This contract provides more than $200 million a year to Speedway Motorsports.
You see, the sport maintains a reliable, hardcore fan base that won't disappear any time soon.
Dedicated race fans plan their vacations around the NASCAR schedule every year. They spend hundreds if not thousands of dollars at the races on tickets, souvenirs, food, and drinks.
The company would turn a profit if it just collected the TV money and never sold a ticket.
Billions Are Now in Play: Millions of Americans could collect "Federal Rent Checks" – to learn how to claim your portion of an $11.1 billion money pool using this backdoor investment, click here now…
However, they do sell tickets – about $86 million worth in 2017 – to millions of racing fans. These fans then spend millions on food, sodas, beer, collectibles, and other merchandise, and some piece of every dollar falls into the pockets of Speedway shareholders.
As a result, the company generates a lot of free cash flow every year.
In 2017, Speedway produced $62 million of free cash flow.
While it has been paying down short-term debt, it has also been stockpiling cash and has more than $80 million on the books.
CFO William Brooks talked about the cash stockpile on the last conference call, and he had nothing but good news for shareholders.
"The Board has not made a definitive decision as to whether we would enhance capital projects, accumulate a little bit more cash, have more repurchases, or strengthen our dividend. That is something that will be on the agenda in the first part of 2019."
Speedway has also added events besides NASCAR races to their venues to boost cash flows further…
How Speedway Could Provide a Triple-Digit Return