After learning about some of the massive gains in September, investors are understandably looking for the best penny stock to buy this week.
On Sept. 11, Netlist Inc. (NASDAQ: NLST) gained 542% in the wake of news that the company had been victorious in a patent lawsuit.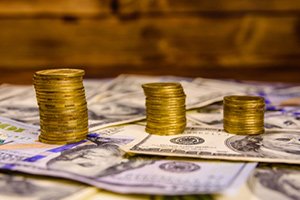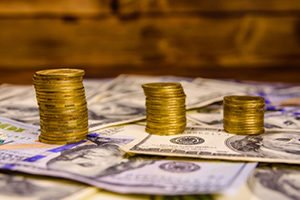 This ruling related to one of the company's most lucrative patents. While not conclusive, CEO C.K. Hong says that this latest development will allow a final decision by the U.S. International Trade Commission within the next several months.
Gains like these show investors the potential for a penny stock, which can be enormous if you make the right picks.
And to help you do that, we'll give you one of the top penny stocks to buy this week, with potential gains of over 224%.
But first, here is what you need to know about buying penny stocks.
Tips for Investing in Penny Stocks
Not every penny stock is a diamond in the rough waiting to make you a fortune. Some are just outright scams or poor-quality investments.
Take VistaGen Therapeutics Inc. (NASDAQ: VTGN) for example. While not necessarily a scam, this one didn't do investors any favors.
In Dec. 2017, shares jumped 177.17%, from $0.92 to $2.55 in just one day. Investors who bought at $2.55 ended up losing over 50% of their money when the stock quickly went back down to $1.05 in less than two weeks.
One important thing to understand if you are going to invest in penny stocks is that these can be risky and volatile.
While you have the potential to make money quickly, it is possible to lose it just as fast. You could even inadvertently invest in a shell company or pump-and-dump scam.
To help investors avoid these common mistakes, Money Morning has developed several guidelines for safely investing in penny stocks.
Billions Are Now in Play: Millions of Americans could collect "Federal Rent Checks" - to learn how to claim your portion of an $11.1 billion money pool using this backdoor investment, click here now...
The first is to look for stocks trading on major exchanges instead of the pink sheets or over-the-counter network. A stock trading on the New York Stock Exchange or Nasdaq will be subject to tighter controls and financial restrictions.
Next, look for stocks covered by analysts and receiving bullish price targets. Not only should the company be getting news attention, but it should also have some "Buy" and "Hold" ratings, as well as price targets above the current trading price.
Also look for stocks in either emerging markets or a company that has a new drug or product nearly ready to launch. These are all catalysts that can cause a stock price to soar. Another potential catalyst is the possibility for a buyout if the company or its product is attractive.
Finally, pay close attention to your budget when you buy penny stocks. It can be dangerous to invest too much in these volatile stocks. Money Morning recommends never investing more than you can afford to lose and only allocating roughly 2% of your total portfolio to these investments.
Staying away from scam penny stocks and finding the gems doesn't need to be a chore.
By employing the Money Morning Stock VQScore™ system, we've been able to identify a company poised to generate market-beating returns.
This is a natural gas and electric company that is on the brink of explosive gains. With analysts projecting triple-digit returns, here is our pick for the best penny stock to buy this week.
Here Is Our Top Penny Stock to Buy This Week
Just Energy Group Inc. (NYSE: JE) is a Canada-based natural gas and electric company operating in markets across the globe.
Providing energy to 4.5 million customers, Just Energy is composed of several affiliate companies including Hudson Energy, Commerce Energy, Tara Energy, and several other regional firms.
Just Energy supplies natural gas and electricity to 13 American states as well as numerous Canadian provinces like Quebec, Ontario, Manitoba, Saskatchewan, Alberta, and British Columbia.
In Q4 2017, Just Energy beat earnings estimates of $0.13 by a staggering 584% thanks to an unusually early winter in Canada and a late thaw across North America.
Just Energy is expected to benefit in a similar fashion over the course of 2018 as heat waves impact large swaths of the company's customer base, elevating air conditioner use across the continent.
The prospect of gains from extreme climate conditions has analysts calling for a high price of $9.99 - a 227% gain over today's price of $3.05.
However, if you're looking for returns you can really rely on, then you have to check this out...
Public Law 92-313 Creates $11.1 Billion Cash Bonanza
Thanks to an obscure law, over 100 government agencies are required to pay rent, including the DOJ, FBI, and NASA.
This money is being funneled into the Treasury. And it's helped create an enormous $11.1 billion pool of money.
If you add your name to a special distribution list, you could begin collecting $1,795 or more every month from this powerful investment income stream.
Follow Money Morning on Facebook, Twitter, and LinkedIn.