One of the best tech stocks to buy in October 2018 isn't a flashy FANG stock or legacy Silicon Valley giant, but it could make you a killing.
Consider any innovative technology such as cloud computing, smart homes, self-driving vehicles, immunotherapy, and the Internet of Things (IoT), and it's a certainty that the company we're highlighting played a role.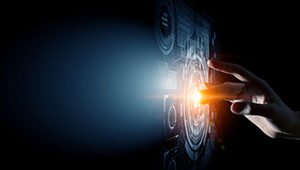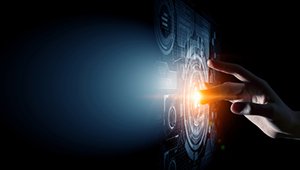 The clients for this company run the spectrum from start-ups to some of the biggest companies on the planet, including Nike Inc. (NYSE: NKE) and Alphabet Inc. (NASDAQ: GOOGL).
While flying under the radar, this company has grown into the third-largest electronics manufacturing company in the world.
This is a mighty feat for a tech firm that most investors have never heard of.
And the innovations it fuels is why it's one of the best tech stocks to own...
How Innovation Is Driving Tech's Growth
Sign up for SMS so you never miss special events, exclusive offers, and weekly bonus trades.
While this is a backdoor play in the tech sector, it isn't a small one by any measure.
The technology sector is primed for growth thanks to continued innovation. Just consider some of the recent breakthroughs...
Research firm MarketsandMarkets reports that the IoT market is projected to grow at a rate of 26.9% annually, from revenue of $170.57 billion in 2017 to $561.04 billion by 2022.
Allied Market Research says the market for self-driving vehicles is going to reach $54.23 billion by next year and then grow at an annual rate of 40% over the next seven years.
According to Statista, the smart home industry in the United States alone will close to double from $27.5 billion last year to $53.5 billion in 2022.
And one of the best tech stocks to buy now has become the top supplier for each one of these innovative trends. This company is a one-stop shop capable of taking any technology-based concept all the way through to production.
Critical: A breakthrough technology could disrupt every major industry, and one tiny company is at the center of it all. Its stock is trading for less than $10 now, but it could deliver a 471.9% gain for early investors. Learn more...
The company can create prototypes, protect a company's intellectual property, establish a supply chain, and handle global distribution. Tech giants and entrepreneurs alike rest easy knowing that this firm has their back when they are developing or launching a new product or line.
This is just one of the reasons why this company was named among the world's most admired by Forbes.
But the best reason to buy stock in this company is its sterling growth potential.
In fact, that's exactly why it's on our radar.
This company has a perfect Money Morning Stock VQScore™, meaning it's a major growth target trading at the best buy-in price you'll see.
[pa_button slug="stocks-to-watch"]Get the latest news and research on up-and-coming stocks delivered straight to your inbox the moment it's released.[/pa_button]
That's exactly why analysts are projecting this stock could soar 50% over the next year...
The Best Tech Stock to Buy in October