After a brash move of banning cryptocurrency advertisements, Google has come to its senses.
Starting in October, the search engine giant will allow cryptocurrency exchange advertisements in the United States and Japan, according to CoinDesk.com.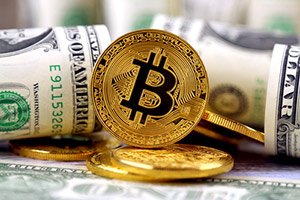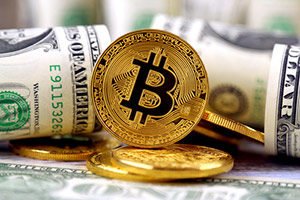 Google has emphasized it will only allow "regulated" trading sites to advertise, and it appears marketing initial coin offerings (ICOs) will still not be allowed.
You see, we are still in the early stages of the cryptocurrency revolution. There are going to be overreactions, like we've seen with advertisement bans from Google, Facebook Inc. (NASDAQ: FB), and Twitter Inc. (NYSE: TWTR).
But once these companies see the growing demand for crypto coins and blockchain products, they will get on board.
Here is a recap of the top five cryptocurrencies by market cap as of 9 a.m. ET:
| | | | |
| --- | --- | --- | --- |
| Cryptocurrency | Market Cap | Price | Change (24h) |
| Bitcoin (BTC) | $112,832,821,765 | $6,526.06 | +1.40% |
| Ethereum (ETH) | $22,087,909,282 | $216.13 | +2.96 |
| Ripple (XRP) | $21,898,703,636 | $0.549240 | +20.82% |
| Bitcoin Cash (BCH) | $7,729,743,161 | $445.02 | +1.84% |
| EOS (EOS) | $4,888,203,340 | $5.39 | +4.10% |
The Top Cryptocurrency Stories for Sept. 26
A German fintech start-up is trying to make it easier for cryptocurrency customers to hold crypto in traditional bank accounts. Bitwala will enable the management of both euro deposits and Bitcoin funds within the same bank account, according to CCN.com. It will launch by November, and 30,000 customers have already signed up for the service.
Stunning: New innovation will be like "adding twin turbos to the Bitcoin engine" - and could send its price to $100,000. Learn more...
Craig Cobb of TraderCobb.com is very optimistic about the future of Bitcoin. By Dec. 31, the trader projects the price of Bitcoin will reach $18,000. From today's price of $6,526.06, that's a potential profit of 175.81%.
Finally, Walmart Inc. (NYSE: WMT) is becoming a surprising proponent of blockchain technology. The retail giant will require spinach and lettuce suppliers to contribute to a blockhain database that can rapidly pinpoint contamination, according to The New York Times. That means more farmers and logistic companies will utilize the advanced technology.
See Why Bitcoin Is Far from Dead (and How It Could Make You a Millionaire)