Geopolitical scares often drive investors to sell off valuable investments in moments of panic.
That same panic can send the stock market reeling and cause investors to ignore the incredible buying opportunities it creates.
A perfect example is the ongoing geopolitical circus that is the North Korea crisis.
For more than a year now, investors have rushed to the selling floor each time U.S. President Donald Trump has issued provocative statements about North Korean dictator Kim Jong Un. In one instance, the Dow tumbled 250 points the first time President Trump scrapped a meeting with Kim in June.
And time and time again, we've offered readers incredible buying opportunities that emerged from holding back from the ensuing sell-offs.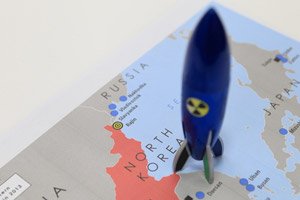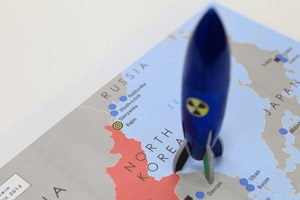 Today, we're taking a look at a stock that's in play as tensions with North Korea cool - a stock that's on track for tremendous gains even as nuclear tensions move to the backburner.
Let's discuss how we found it - and why North Korea's recent calm makes now the perfect buying opportunity...
A Stabilizing Region Brings Stabilizing Stock Prices
While the Supreme Court circus sucks the air out of Washington, significant developments are unwinding on the Korean peninsula.
On Monday, President Trump said Secretary of State Mike Pompeo is working on a follow-up meeting between the United States and North Korea for the near future.
Billions Are Now in Play: Millions of Americans could collect "Federal Rent Checks" - to learn how to claim your portion of an $11.1 billion money pool using this backdoor investment, click here now...
"The relationships are very good with North Korea. We have many things in store. Looks like we'll have a second summit quite soon," Trump said. "Secretary Pompeo will work that out in the immediate future."
The White House has said that North Korea's decision to release three American hostages in May and to repatriate the remains of fallen U.S. service members killed during the Korean War are evidence that the Asian dictatorship is ready to come to the negotiating table.
However, that hasn't set the market's evaluation of South Korean companies at complete ease. In fact, the stock market still undervalues many companies based in South Korea.
You see, geopolitical concerns have mixed with larger concerns over the region's debt load, steer weary investors clear of great investment opportunities in the region.
As a result, we've been able to identify deeply undervalued companies while no one is looking - such as KB Financial Group Inc. (NYSE: KB), a wealth management firm based in Seoul.
The stock is trading at an astonishing 0.59 price-to-tangible book value.
This means that for every $0.59 invested, you would earn $1 should the company liquidate tomorrow.
It also trades at an incredibly deep discount compared to other companies in its industry that trade at 2.91 price-to-tangible book value.
Now KB is undoubtedly a buy right now - and the market is completely overlooking it.
But there's another Korean company in another sector that is even more attractive right now...
The Perfect Stock at the Perfect Score