Volatility will hit a select group of large-cap stocks, including Facebook.
If you own these five popular ETFs, your money will be affected.
See why ETFs are "pure portfolio poison" and how you can demolish their returns.
---
Chances are you own one of the following ETFs. After all, they are the most popular consumer and tech ETFs on the market.
But this week, they are selling their holdings in some of the biggest and best stocks on U.S. exchanges. Make no mistake, it's a move that will affect your money…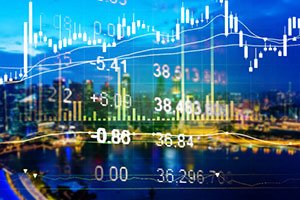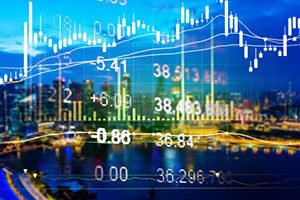 Investors were warned over the summer this move would create volatility. But you may not be aware of just how drastic this move is.
The Global Industry Classification Standard is changing how we classify stocks, including some of the biggest companies in the world. Even FANG stocks like Facebook Inc. (NASDAQ: FB) and Alphabet Inc. (NASDAQ: GOOGL) are changing classification.
These companies will no longer be classified under the "Technology" sector. Instead, they'll be moved to new category called "Communication Services."
That may sound like an insignificant tweak to how these stocks are labeled, but billions of dollars are being moved to accommodate the shift.
It's the biggest shift of its kind. Ever.
From now on, if you buy a tech ETF, you won't be getting exposure to companies like Facebook and Google.
And to accommodate the change, ETFs are selling off shares of the reclassified companies, which means if you own one of these five ETFs – or even the reclassified stock – your money is on the line.
Here are the top five ETFs hit by the change – and how you can turn this into an opportunity for a financial windfall by knowing what to do…
These 5 ETFs Are Selling Stocks Thanks to the Reclassification   
This shakeup is huge. A total of 26 companies will be reclassified into the new communication services sector.
Facebook, Alphabet, Netflix Inc. (NASDAQ: NFLX), Twitter Inc. (NYSE: TWTR), and PayPal Holdings Inc. (NASDAQ: PYPL) are all moving from the technology sector to the new communication services sector.
Facebook and Google alone make up nearly 5% of the entire S&P 500.
Undefeated: It took 11 years of searching, but we found a man with an undefeated investing strategy. Watch his video while you still can!
Legacy companies like Walt Disney Co. (NYSE: DIS), CBS Corp. (NYSE: CBS), and AT&T Inc. (NYSE: T), among others, will be joining them too.
That means consumer, telecommunications, and tech ETFs are selling off shares of these companies, while new ETFs tracking the communication services sector will begin popping up.
Any ETF holding these stocks is impacted.
And to help you find out if an ETF in your portfolio is selling, we've made a short list of the five ETFs selling shares of large-cap stocks thanks to the reclassification: