Defense is a "mature" sector - it's at least as old as the Battle of Megiddo, fought more than 34 centuries ago. But you and I both know it's probably much older than that.
During that battle, the very first one we have a reliable record of, in 3457 BCE, the world-beating military technology was... bronze, horses, and chariots.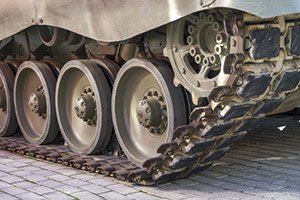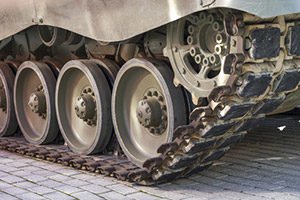 The world has changed, obviously, but the need to go to war from time to time hasn't.
Let me be clear: I think war is a waste. It's a failure of imagination and communication. It's stupid; a great destroyer of value, capital, and most importantly, human life.
It is a truly horrible idea, but at times it's necessary to fight, be it in self-defense, or to preserve your way of life.
I wish I were wrong, but I am not. As much as you or I or any other thinking person might wish it would go away, it's not... at least not anytime soon.
And the tiny, undervalued companies I'm about to tell you about will help make sure we're ready for the next one...
Join the conversation. Click here to jump to comments…
About the Author
Tim Melvin is an unlikely investment expert by any measure. Raised in the "projects" of Baltimore by a single mother, he never attended college and started out as a door-to-door vacuum salesman. But he knew the real money was in the stock market, so he set sights on investing - and by sheer force of determination, he eventually became a financial advisor to millionaires. Today, after 30 years of managing money for some of the wealthiest people in the world, he draws on his experience to help investors find "unreasonably good" bargain stocks, multiply profits, and build their nest eggs. Tim tirelessly works to find overlooked "hidden gems" in the stock market, drawing on the research of legendary investors like Benjamin Graham, Walter Schloss, and Marty Whitman. He has written and lectured extensively on the markets, with work appearing on Benzinga, Real Money, Daily Speculations, and more. He has published several books in the "Little Book of" Investment Series and a "Junior Chamber Course" geared towards young adults that teaches Graham's principles and techniques to a new generation of investors. Today, he serves as the Special Situations Strategist at Money Morning and the editor of "Max Wealth" and Heatseekers.