The Amazon stock price skyrocketed 105% over the last year, but it's not too late to capture even more long-term gains.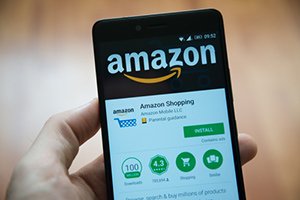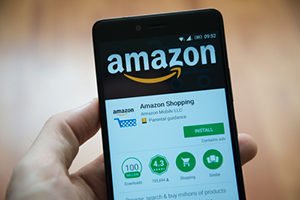 Yes, $2,000 per share may seem expensive in the short term.
But in a few years, that price will look like a discount compared to where it will be trading…
We can't prove it, but Money Morning Defense and Tech Specialist Michael Robinson must own a crystal ball. Back on Oct. 30, 2013, he said that the Amazon.com Inc. (NASDAQ: AMZN) stock price would trade for $1,000 per share.
That was one of the boldest AMZN stock price predictions anyone has made, as shares were trading for just $362.62 at the time.
It took a few years for the everyone else to catch on, but investors who listened to Robinson in 2013 were thanking him on May 30, 2017. That's when Amazon first traded for $1,000 per share.
That's a gain of 175%, and it turned roughly every $10,000 investment into $28,000. More than a few people could have used that money to pay off a credit card bill, put a down payment on a house, or take the family on a nice vacation.
35,489 people tuned in to see how this man became undefeated. We're worried he'll take this video down once he realizes how many people gained access to his exclusive content. Watch NOW while you still can…  
Of course, that's already happened. Thankfully, Robinson doesn't think Amazon is slowing down anytime soon…
He has another bold Amazon stock price prediction that you can't afford to miss…
You Won't Believe This Bold Amazon Stock Price Prediction